Why Theater is Important on Vacation
Why Theater is Important on Vacation
By Deborah Nelson, VRTG Travel Writer/Publisher
Are You a Theater Buff?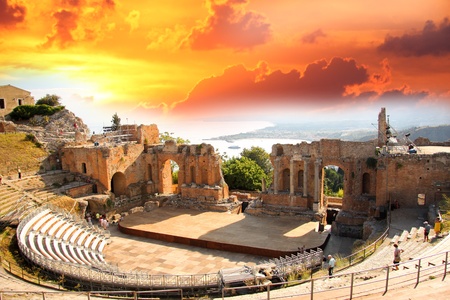 Unless you consider yourself a theater buff, you may not realize why theater is important to include on vacation. While outdoor adventure and activities are thrilling, live performances play a stimulating role on vacations, too. Nowadays, with overwhelming access to easy digital content, the art behind the theater is often unappreciated by most. However, you may want to understand why theater is important, and why including theater shows on vacation is worthy of consideration. For example, the Black Hills Passion Play draws thousands to its 6000 seat amphitheater. For many years, tickets to the Passion Play is a part of a Black Hills, North Hills vacation.
Cultural Reasons to Why Theater is Important
Apart from being a form of human nature and self-expression, live performances express a certain knowledge. You will learn a lot about history in an entertaining way. Theater also represents many cultural ideas—theater can educate you on current and old traditions and ideas--as well as social issues. Books can only show so much if you are seeking to build your social understanding. Of course, the theater can simply be a form of fun and entertainment. The amount of creativity behind each play is truly astounding. Make a date out of it—you will not regret it.
Finding Your Show
Whether you are well-versed in theater culture or not, almost everyone has heard of the famous Broadway shows of New York or the legendary Shakespeare plays in London. However, Tokyo, Chicago, and Sydney offer outstanding plays as well. You do not even need to go to a famous theatre destination for an amazing experience. Although, knowing what you might like, can help you determine where to go.
Vacation Rentals Near the Theater
If you know of a specific play in a given area, Find Rentals most likely offers a vacation rental nearby. How many people are going to the play? What age groups? Most people suggest buying tickets early for certain shows. Nevertheless, many performances are daily—you will see at least one amazing show. And after the show, not only will you have had a wonderful time at the theatre, but you will be able to retreat to your cozy vacation rental. And, indeed, you will truly understand why theater is important.