Book Direct Day and Why Book Direct
Book Direct Day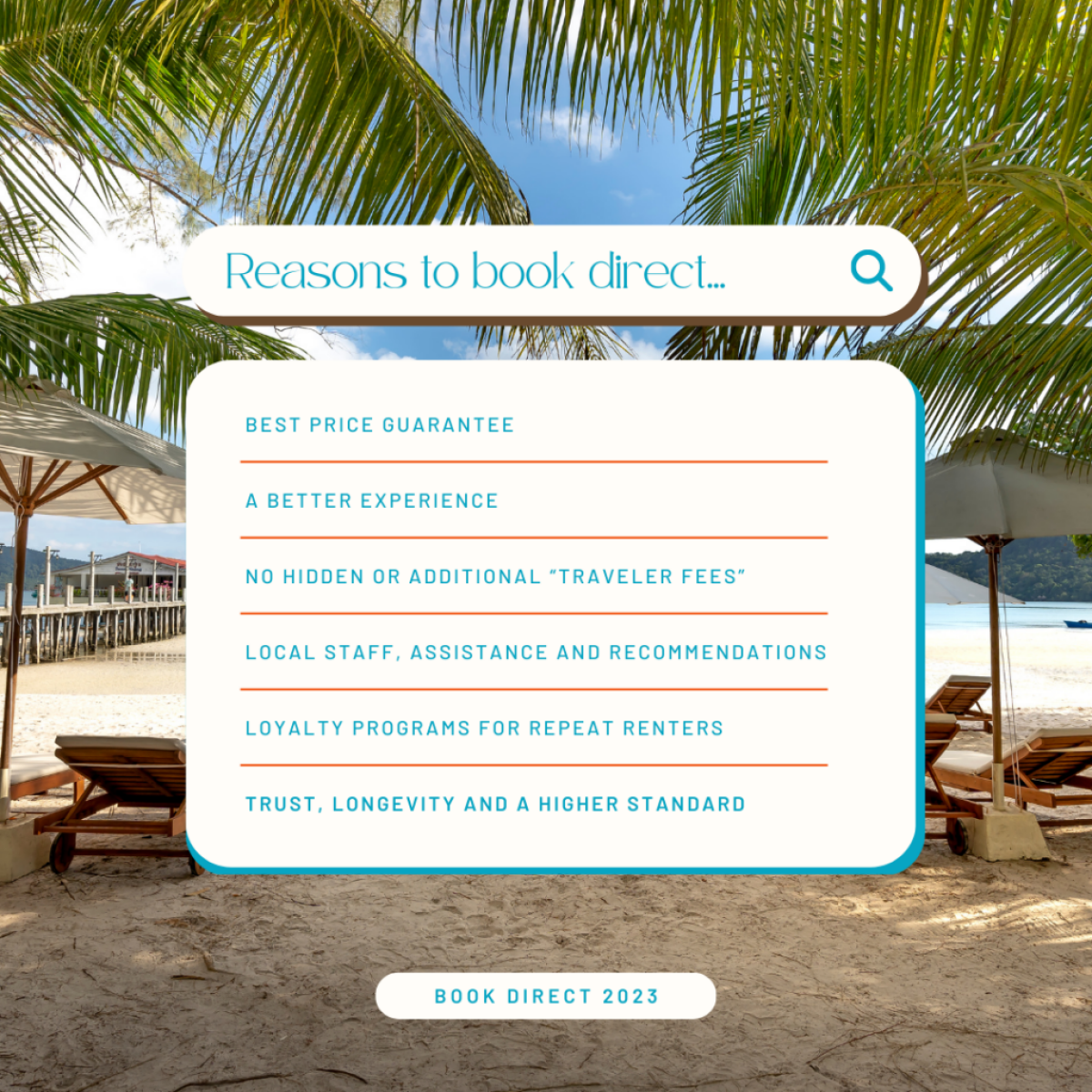 What is Book Direct Day?
Every year in February, a movement known as #BookDirect Day unites Property Managers and owners of independently vacation rentals to promote the benefits of booking accommodations directly with the local specialist.
How does Book Direct Work?
When looking for your next vacation, you might have seen articles and advertisements advising you to "Book Direct," but you might not have known what it entailed. Booking directly consists of making your travel arrangements with the property management company directly rather than through an OTA (Online Travel Agent) website like VRBO, Booking.com, or Airbnb.
Why do Guests Book with Online Travel Agents?
Sponsored ads on Search Engines and large advertising budgets of Online Travel Agents make it popular, but all that advertising comes at a BIG expense to the traveler.
How can you Book Direct and Save on Average 5 to 20 Percent?
Find Rentals has a large directory of Property Managers and links directly to their site allowing you to find the perfect place with the advantage of having a local professional to help you plan a fabulous getaway.
Why Book Direct?
A local representative to answer questions and help narrow your search to find you the right vacation property. Now once you've found the right property, what if you need assistance when you reach your destination? What if you need assistance when you enter the property? With a LOCAL rental agency, you are connecting with real, live people who have intimate knowledge of the property, the location, and the surrounding region.
Many members of the rental agency live, work, and play at your desired destination. They know these communities inside and out. Answer questions only a local would know. The opportunity to be immersed in a destination and "live like a local" is a great reason for renting a vacation home instead of a hotel. To enjoy a truly local experience doesn't it make sense to book your stay with local experts?
Local questions like what restaurant do you recommend? How close is the restaurant to the property? Is this property suited for my children? Which rental home will be a better fit for my family? Have questions about where to shop for certain foods, or which restaurants have outdoor dining? How can I time my visit to a local festival? From neighborhood insights, lift tickets, shuttle, or beach parking tips, a local expert on their staff can help you plan your trip. As much communication as you'd like with a knowledgeable and friendly staff which is often limited with listing sites.
Professional Rental Managers are dedicated to supporting you at every step of the way, from your initial inquiry to the end of your stay. Many listing sites place restrictions on how you can communicate with the property owner or manager. This limits your ability to ask detailed questions about the property and about the area.
Unlimited communication is so much better for you and for everyone. Professional Rental Manager's knowledge of the properties can provide you with a personalized booking experience plus the back and forth exchange allows the manager to listen to your needs and to match you with the right vacation rental. Talk to a local expert who cares about your vacation plans The Rental Manager is invested in you and your vacation experience. They care if you come back to their destination every year or have a preference for a property. If you need anything during your stay, whether that be an extra set of towels or beach chairs. Plus recommendations on activities, events, dining, and more to enhance your vacation experience.
Many times property managers don't or simply can't afford to list all of their property inventory on the listing sites. Booking direct provides you access to a vacation rental management company's full inventory. In addition, the rental manager can tell you if there are any last-minute cancellations or additional availability.
Many listing sites charge a "booking fee" or a "service fee" at an even higher rate than you realize. When and if listing sites remove this fee then they are likely to pass the cost onto the property manager which may increase the rates of properties you are booking. When you book direct you are eliminating the middleman! In addition, there may be special offers, deals, or discounts that can be discovered while booking direct.
You are dealing with a licensed professional company the rental is as advertised and if you have any questions there are no restrictions on how you can communicate with us, limiting your ability to ask detailed questions about the property, about the area, and about the vacation rental management company. Direct and unlimited communication is so much better, for you and for the entire process. You can relax knowing that all of your questions have been answered. Also, knowing that you will not find the same property for less anywhere else.
Why Vacation Rental Management Companies?
Professional Vacation Rental Management Companies provide local hospitality, personal service, and the very best in rates and availability while managing properties that are safe for you and your family. Find Rentals offers vacation rental properties that are managed by these professional rental management companies. These vacation rental properties include beach cottages, family homes, luxurious villas, condos, cabins, pet-friendly stays, ski lodges, and more.
Reserve a vacation rental directly with the vacation rental manager of your choice, avoid extra booking fees and gain in service! We are currently working with over 200 Vacation Rental Management Companies totaling over 20,000 vacation rental properties.
"To a traveler, this means to book their vacation rentals with the least amount of middlemen in the mix so they can save money and get the questions they have answered by the people that can give them the best price and know the most about the vacation rental they want to book. Who is that...always it is the Property Managers. With this in mind make sure that the properties you manage are on sites that send the traveler to your property management website."
Cindy Dahlen - Executive Director of Client Relations at Find Rentals
Additional Book Direct Articles
---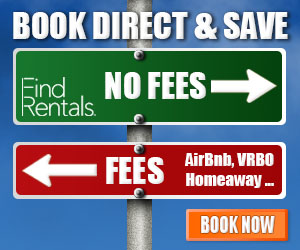 Book Direct versus Online Travel Agencies
by Alissa Isenhath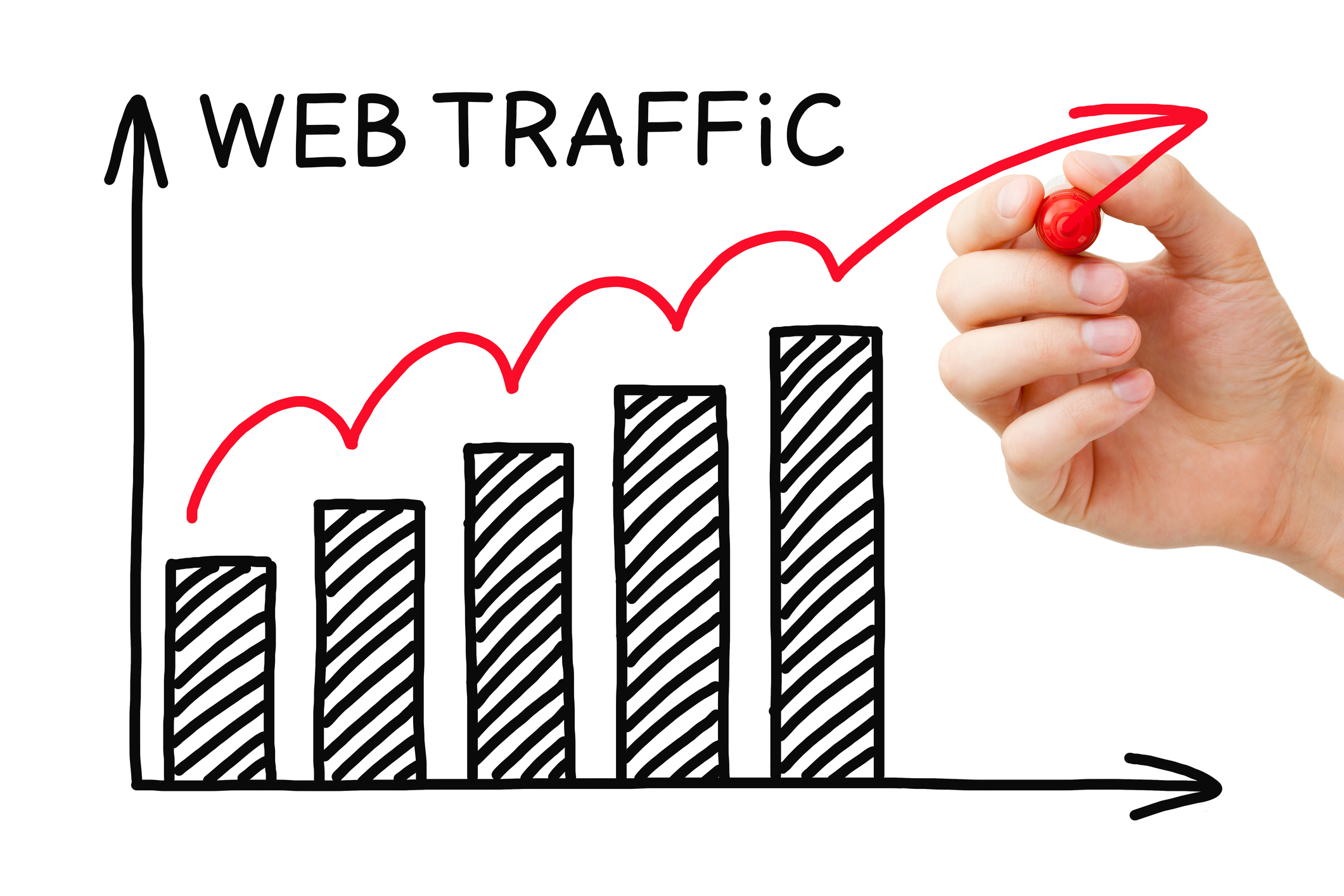 Book Direct Approach to Direct Reservations
by Cindy Dahlen
---