Vacation Guide to Bradenton Beach Anna Maria Island Florida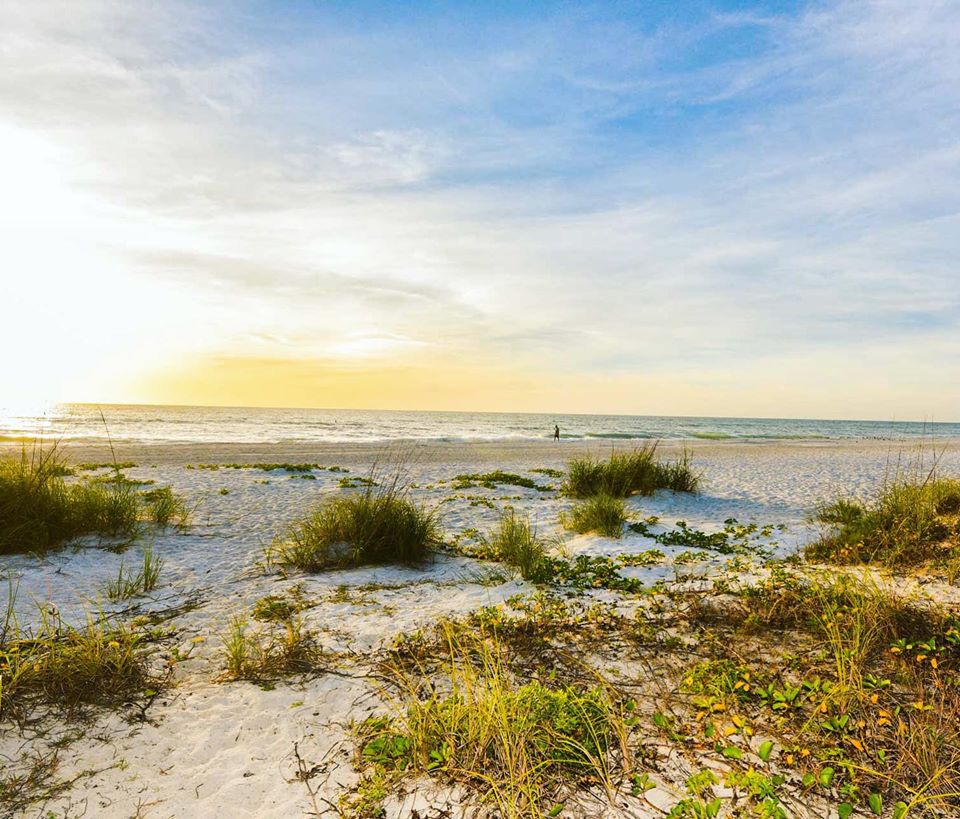 Bradenton Beach Florida
Located on the southernmost part of Anna Maria Island, Bradenton Beach gives visitors the vibe of Old Florida and the experience of a premier vacation destination. Its picturesque shoreline, rich culture, hospitable locals, and awesome food will make your stay in this city a memorable one.
Bradenton Beach shouldn't be confused with Bradenton, which is a city in mainland Florida. The former is a quiet vacation getaway with only over a thousand people living in it. So, it's the perfect place to escape the noise and crowds of a big metropolitan.
Bradenton Beach is a city that offers a quiet vacation with convenient beach access and scenic views of the Gulf of Mexico. There are many opportunities for water activities, such as boating, kayaking, paddle boarding, parasailing, and fishing in Bradenton Beach. Follow this vacation guide if you want to spend a vacation in Bradenton Beach, Florida.
Now, let's see what are the things to do, where to eat, and where to stay in Bradenton Beach, Florida.
---
Book Direct and Save with a Vacation Rental Management Company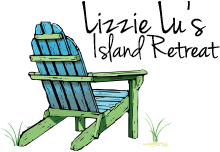 Lizzie Lu's Island Retreat is a boutique vacation rental company located in Holmes Beach on Anna Maria Island. We manage a small number of.. learn more
---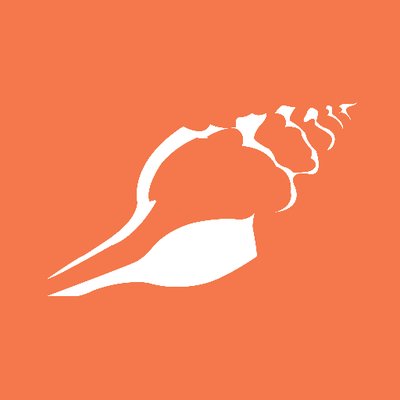 Welcome to Anna Maria Vacations. Choose from our SELECT Vacation Rental Properties on Anna Maria Island! We are truly a unique rental company.. learn more
---

Anna Maria Island Beach Rentals
At Anna Maria Island Rentals we offer a wide range of professionally managed, modern condos that allow you to experience this wonderful island at your.. learn more
---
Fun Activities to Experience in the City
The scenic shoreline that looks out to the Gulf of Mexico is irresistibly inviting you to relax and forget whatever is weighing down your mind. That's why you must visit the most beautiful and longest stretch of beach in the city which is Coquina Beach. It's like a scene straight out of a painting with white-sand dunes, swaying grasses, resting birds, and creeping sea turtles.
Coquina Beach also has amenities like showers, picnic tables, a playground, and free parking. There are also towers manned by lifeguards, providing ease and safety to beach-goers. Kayak and boat rentals are also available in the area. Plus, there's an eco-tour to see the rich wildlife and a parasailing tour to explore the beautiful spots on the island.
Aside from hitting the beach, you can also go shopping in Bradenton Beach. Historic Bridge Street is the go-to shopping area with its eclectic boutiques and shops where you can buy souvenirs. You can also visit art galleries and community centers on Historic Bridge Street and learn about the rich culture of Bradenton Beach. For additional trip ideas see our Anna Maria Island Travel Guide.
Go-To Restaurants and Bars
Delicious food and drinks fuel your vacation activities and add to the best memories of your trip. In Bradenton Beach, you can find different dining options that will fill your hungry stomach. Whether you want a casual, affordable, or upscale dining place, the city has it for you.
Enjoy seaside seats at Anna Maria Oyster Bar located in the Historic Bridge Street Pier. This restaurant serves fresh oysters and other seafood delicacies. The Bridge Street Bistro is another seafood restaurant with an upper deck overlooking the Gulf Coast. Go for a romantic dinner here while watching the sunset on the horizon.
It's also a great option to visit the sustainable and eco-friendly dining place called the Beach House Waterfront Restaurant. It offers premium seafood delicacies, such as middle neck clams, oyster soup, and peeled shrimps. You must also try their short rib tacos, grilled veggie burger, and grouper sandwich.
Grab some quesadillas, enchiladas, tacos, and cold craft cocktails at the Wicked Cantina Bradenton Beach. Or, enjoy some live music while eating delectable American pub food and drinking ice-cold beer at the Bridge Tender Inn & Dockside Bar when the night comes. Last but not the least, visit Daiquiri Deck Anna Maria Island for some frozen cocktails and refreshing daiquiris.
Where to Stay
Make sure you and your companions have a place to stay in Bradenton Beach. You can choose from among many vacation rental managers that operate on and around Anna Maria Island. These accommodations provide a private space for you to rest while not being far away from the various attractions on the island.
Just within walking distance from the beach is Coquina Breeze, an excellent vacation rental with outdoor and indoor amenities. It's a good option for a small group of friends or family, and it has a nice kitchen and covered balconies.
For a larger group of vacationers, one of the best places where you can stay is Beachside Oasis. Its space can accommodate up to 15 people. It has a private pool, open-air decks, and a kitchen with appliances.
Another option is Island Daze, a single-family vacation rental with one king-sized bed, two queen beds, and one twin bunk bed. It's just near Historic Bridge Street and the beach.
Map of Bradenton Beach Anna Maria Island Florida
Additional Anna Maria Island Florida Articles
---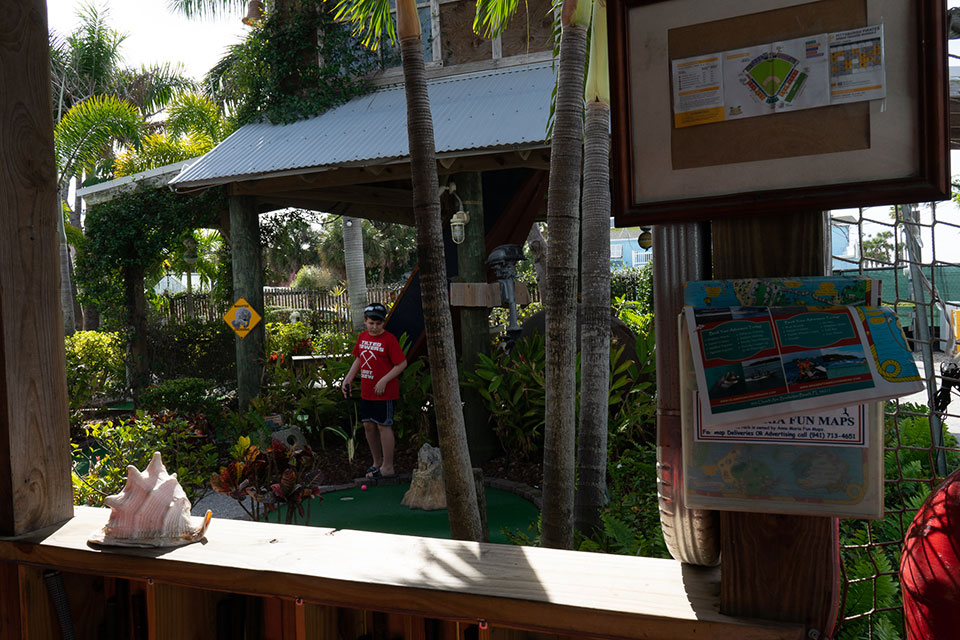 The Fish Hole Miniature Golf - Anna Maria Island
by Anthony Vaarwerk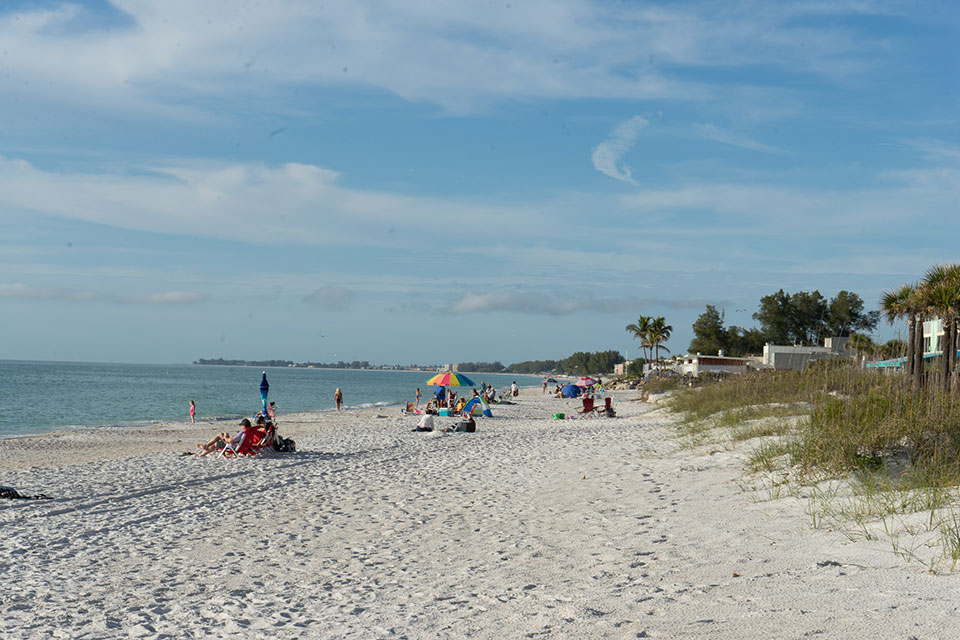 Anna Maria Public Beach Location Highlight
by Find Rentals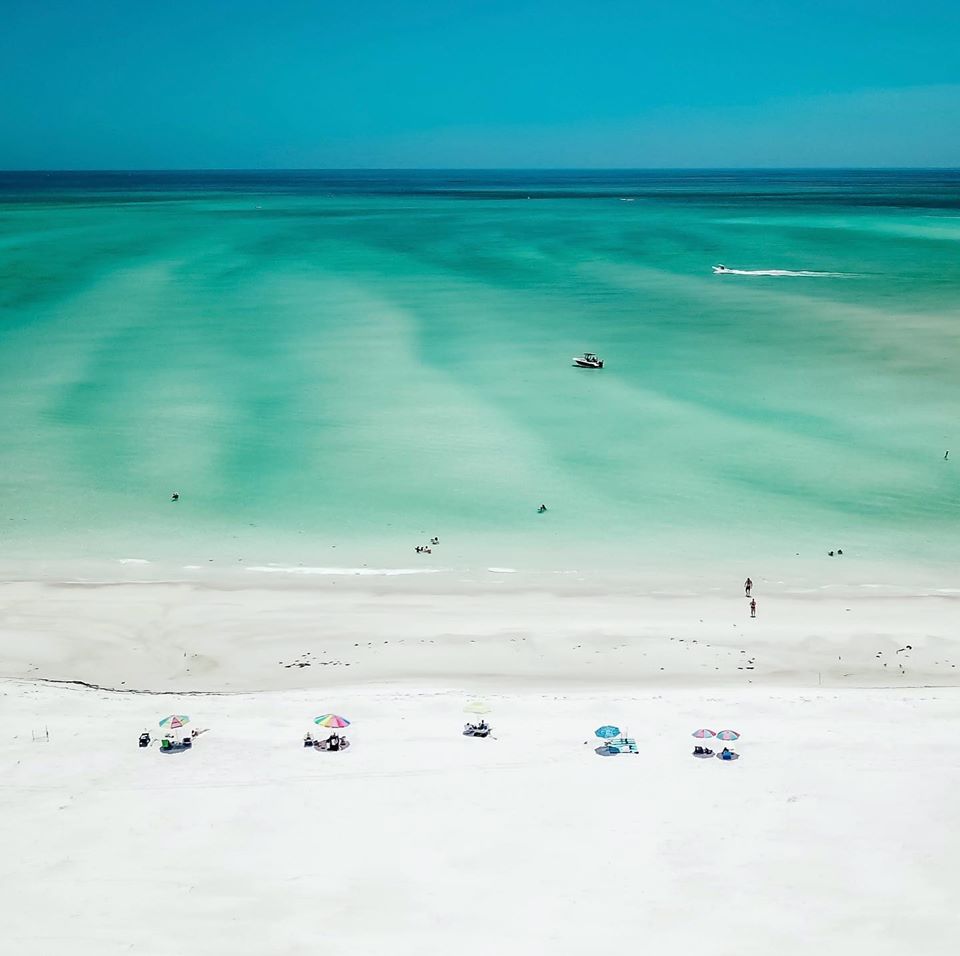 Beaches on Anna Maria Island #8 Beach Destination
by Find Rentals
---