Cape San Blas Florida Travel Guide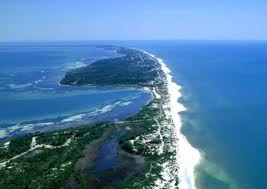 Cape San Blas Florida
As our world continues to modernize and reach new highs it is important to find our roots and preserve what is left untouched. In fact, one of the most remote and naturally kept beaches today is found on none other than sunny Florida. Of course, the soft-white sand coast, the inshore dunes, and the grass flats can only belong to the quaint Cape San Blas. This destination will likely bring back feelings of nostalgia—with the campfires, children chasing fiddler crabs, kayaking the emerald waters, and watching the sunset—Cape San Blas transports you to a world of its own. Let the peace and quiet surround you without the sounds of busy traffic and bustling streets. Cape San Blas might be the vacation many of us need.
---
Rental Managers in Cape San Blas Florida

Natural Retreats Cape San Blas
Natural Retreats has earned its reputation as the premier, full service Vacation Rental Property Management Company in Cape San Blas by exceeding the.. learn more
---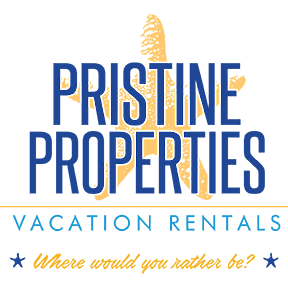 Pristine Properties Vacation Rentals
Welcome to Pristine Properties Vacation Rentals. Pristine Properties Vacation Rentals is different from other vacation rental management companies.. learn more
---
Cape San Blas—A Family Favorite
Cape San Blas often ranks in top family destinations as well as top beach destinations. Located on the Florida Panhandle, Cape San Blas allows families to escape the loud noises of the world. Child-friendly parks, shallow waters, and an inviting community with endless outdoor recreational activities are just the beginning. However, the destination did not start out as a cozy touristic paradise. Cape San Blas used to be the home to one of the Confederate Salt Works—where over 100 bushels of salt were processed via evaporating seawater. Nevertheless, the movement halted in 1862 when the USS Kingfisher destroyed the salt works.
The Unusual History of Cape San Blas
To be fair, little is known of this small Florida region. Cape San Blas was vaguely known for its lighthouses before becoming a popular vacation spot. The coast has featured four lighthouses, the first of which collapsed after a gale in 1851. Nonetheless, a second lighthouse was rebuilt only to fall under a hurricane. The third lighthouse was constructed in 1858, but time got to it before anyone else. Finally, the fourth lighthouse was built of iron in 1883. Over time, the coast began to attract a variety of people thanks to its magnificent setting and environment. Today, Cape San Blas is home to over 125 species of birds and neo-tropical animals. Uncover out how you can make the most of a Cape San Blas vacation with Find Rentals.
Map of Cape San Blas Florida