Houston Texas Travel Guide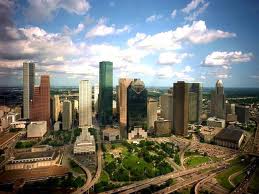 Houston Texas
This sprawling, lively city is always humming with the energy and independent spirit that transformed it into the fourth largest city in all of the United States. "Everything is bigger in Texas," is an expression that is absolutely applicable to the city of Houston. Everything is big in this thriving city, from the towering skyscrapers, to the huge sports arenas- Reliant Park, Minute Maid Park, and Toyota Center that host concerts, endless sports events for the Houston Texans, Astros and Rockets as well as other exciting events. The city is prominent and is a national leader in the areas of aerospace, energy, shipping and finance. Even the architecture makes big and bold statements, such as the medical center's towering buildings that resemble two giant syringes. These are just a few examples of how Houston, Texas makes everything out to be bigger and better. Not only will this aspect of the city intrigue and excite you, but it will also make you or you and your family's vacation bigger and better.
---
Rental Managers in Houston Texas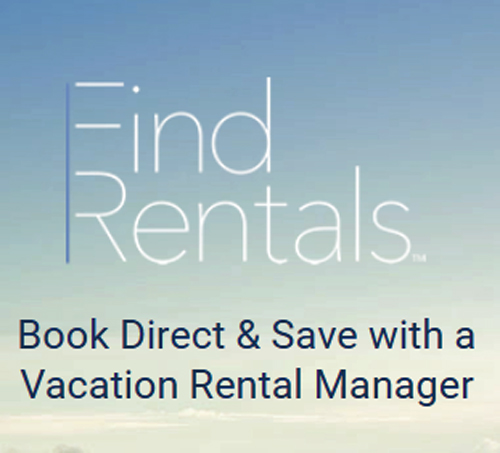 Book Direct with Local Professionals
Travelers - Tell us where you want to go, the type of property you want to stay in, number of guests and the dates your looking to stay and we'll have.. learn more
History
Before April twenty first in eighteen thirty six, Houston, Texas was considered to be Mexican territory and was under Mexican/Spanish rule. On this date, April twenty first, eighteen thirty six, a man by the name of General Sam Houston had led an army to war to fight for the independence of Houston from Mexico in the Battle of San Jacinto. General Sam Houston's army was successful and on that day, Houston, Texas became independent from the country of Mexico.
On August thirtieth of eighteen thirty six, just three months later, two brothers named Augustus and John Allen founded the city of Houston naming it after the army General that led them into war for their later won independence. They paid just over a dollar and forty cents per acre of land for six thousand six hundred and forty two acres near the headwaters of Buffalo Bayou. In eighteen thirty six, the founding fathers of Houston, the Allen brothers called on a man named Gail Borden, a well known and trusted publisher, surveyor (and originator of condensed milk) and Thomas H. Borden to survey and map the area that they had founded. Gail Borden laid out the streets of Houston at first, created to be eighty feet wide and the principal east to west thoroughfare now known as Texas Avenue, one hundred feet wide.
On December twenty ninth of eighteen forty five, the state of texas was officially admitted to the Union of States of the United States of America, directly after Florida (March 3, 1845) and just before Iowa (28December 28, 1846).
Tourism
Houston, Texas, commonly known as the Bayou City is a city that is family welcoming and it's a vacation opportunity that you can't miss. Houston, Texas's downtown area has been refreshed and upgraded with numerous new and modern clubs, chic professional sports facilities and the endless musical entertainment. All of these things and more have helped Houston's nightlife come back to town. All of this is on top of the rest of the city's attractions, shopping and attractions with so many options that they will fit all budgets. Houston has many lodging options for all of its visitors, whether they came alone for a relaxing and entertaining visit or if they brought the whole family along with them. Houston has anything from condos and lofts to luxurious rental properties to offer; again with so many options that there is something to fit every budget. There are many attractions that Houston has to offer, including the Bayou Place, the Miller Outdoor Theater, the Johnson Space Center, the Houston Zoo, the Kemah Boardwalk, the Downtown Houston Aquarium, the Houston Museum District, the Children's Museum of Houston and many more. Houston has several great restaurants that serve anything from authentic African food to a good classic American meal. Tourists always rant and rave about the food that Houston serves up to its visitors. Some of the favorites in Houston are Katz's Deli and Bar, La Vista, Ibiza food and wine bar, Brian O'neill's Irish Pub, Osaka Japanese Restaurant, Mockingbird Bistro, Fogo de Chao, Hugo's and many, many more.
Map of Houston Texas