Kill Devil Hills Outer Banks Travel Guide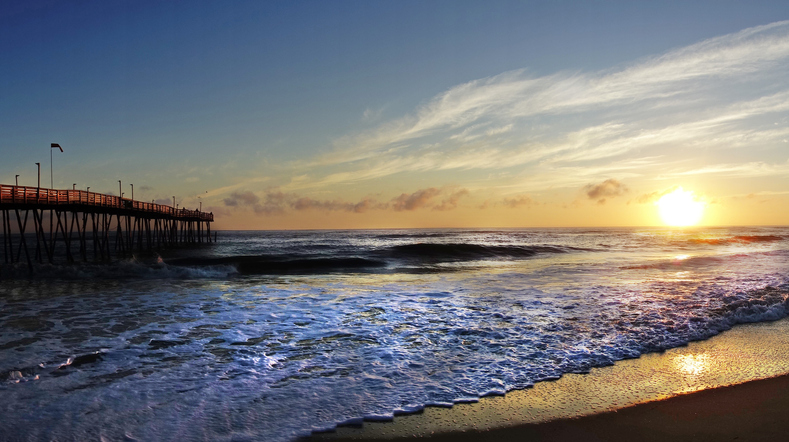 Kill Devil Hills North Carolina
Set in the middle of the wind swept Outer Banks lies a town that has impacted history and the lives of each of us in ways we never could have imagined. Kill Devil Hills-the home of the first heavier-than-air powered flight welcomes thousands of visitors ever year to commemorate such an amazing contribution to U.S. history. Kill Devil Hills is a place where not only the Wright Brother's nostalgia can be found but great natural beauty, charm and a series of sand dunes over 100 feet high!

Clearly, the most unforgettable tourist attraction in Kill Devil Hills is the Wright Brothers National Memorial. Those who have toured this memorial rave about the incredible impact it leaves- offering intriguing information and a breathtaking view of the entire area surrounding the birthplace of modern aviation. From this view many are inspired to take in a more up close and personal experience of the natural beauty of Kill Devil Hills and the Nags Head Woods preserve is the best way to do it! The shaded nature trails for walking or biking present the perfect opportunity for peace and quiet and some get-away-from-it-all moments. Whether heading to the beach or returning after a day of water play-a must go- is the Stop and Shop Beach Shop! Stocked up with all you need for a picnic or a hefty hunger-quenching deli sandwich, this shop carries everything from quick foods to gourmet treats and upscale treasures. The Avalon Fishing Pier is best pier in OBX-an old-timey, well-built pier funded partially by donations from residents and fishermen/women. A day of fishing at Avalon Pier is a great addition to a vacation at the Outer Banks. For a minimal fee you can fish all day into the night. Your hand is stamped so you can come and go. There is also an arcade and snack bar. You might even see a few dolphins! The Sweet Gum Swamp Trail serves up a solid challenge for anyone wanting a bit of exercise in an adventurous atmosphere. Dunes meet forest and sand and you never know what kind of nature you will see in Kill Devil Hills.
---
Book Direct and Save with a Vacation Rental Management Company

Beach Realty & Construction - Kitty Hawk..
Beach Realty & Construction - Kitty Hawk Rentals is a family-owned and operated full-service real estate and property management company in the Outer.. learn more
Established in 1953, Kill Devil Hills is the oldest municiple township in the Outer Banks. It is rumored that the town got its name from the colonial era when the ships were transporting barrels of rum from England. As shipwrecks occurred, foragers would gather the rum from the ships and hide them in the sand dunes found in the outer banks. Back then, the English called the dark rum "Kill Devil" from its tendency to cause terrible hang-overs- thus the name Kill Devil Hills. Today, although chock-full of interesting facts and treasures to unearth, Kill Devil Hills only covers 5 square miles with an approximate population of 7,000 year-round inhabitants. The historical significance of this one town has impacted the lives of every single American let alone the entire world. The Wright Brothers spent years studying birds in flight, building the first glider, then the first flyer. On December 17th, 1903 Orville Wright manned the first flight lasting a total of 12 seconds and 150 feet in the air. This was the first successful air flight in history pilotted by man. Wilbur Wright followed up this history making moment in 1904 with the first flight lasting more than five minutes! The area is also home to the First Flight Airstrip, updated in 1963 with 3,000 feet of paved landing space for small planes.
Map of Kill Devil Hills Outer Banks North Carolina
Outer Banks North Carolina Articles
--- Outer Banks Annual Events and Festivals
by Tiffany Wagner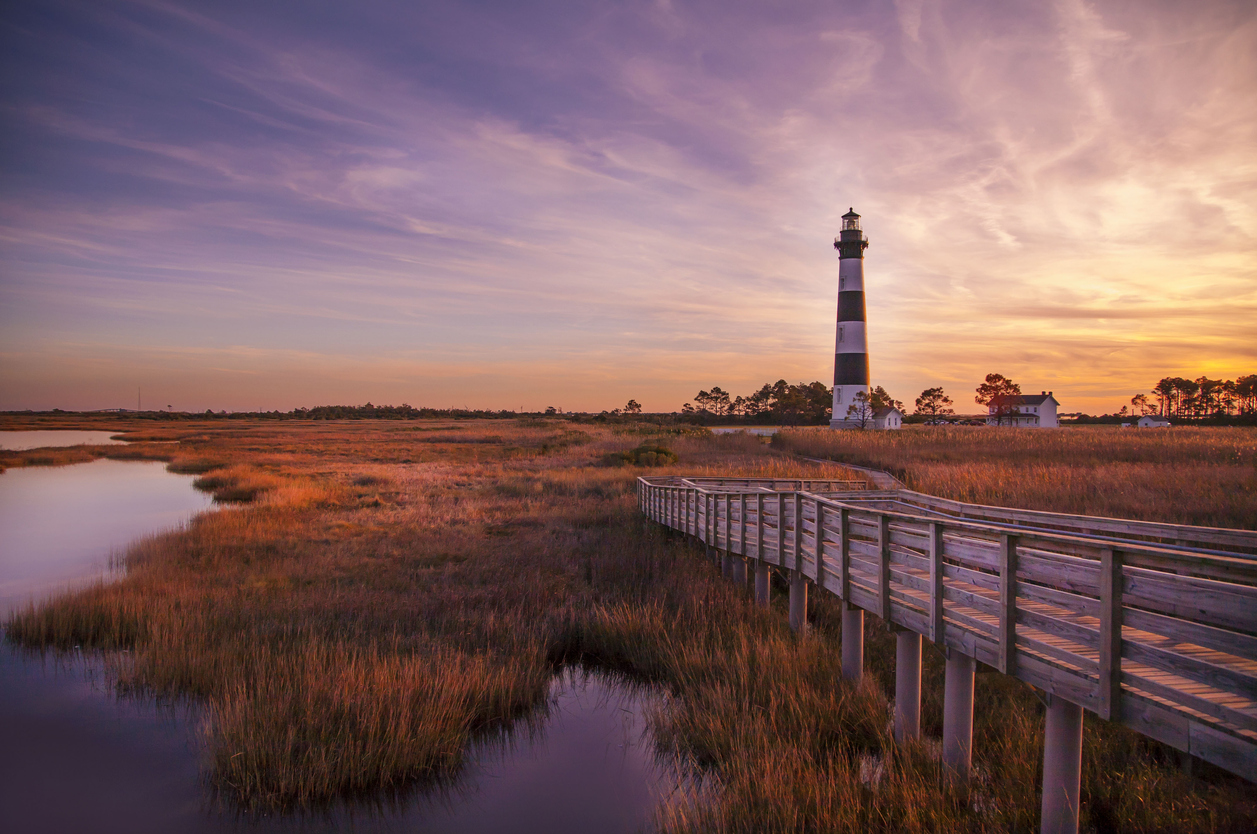 Outer Banks, OBX, North Carolina Travel Guide
by Anthony Vaarwerk Events in the Outer Banks of North Carolina
by Tiffany Wagner
---