Marco Island Florida Guide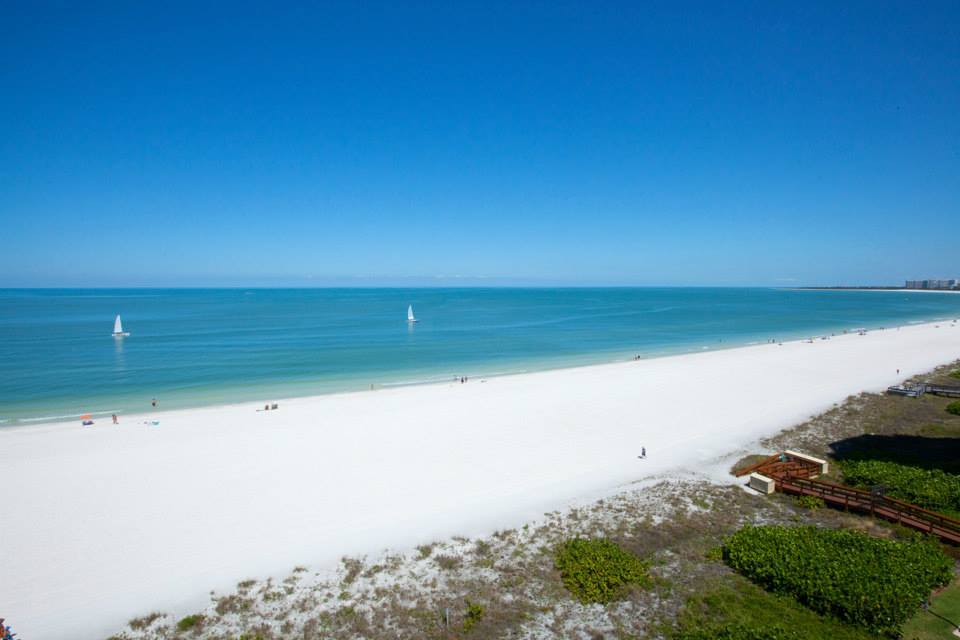 Marco Island Florida
Marco Island is a true vacation getaway located 15 miles south of Naples. Marco Island is a destination in paradise, white sand beaches, great shopping, amazing natural wonderland, and good food. The location allows you immediate access to the surrounding towns for some fascinating day trips. The island runs 6 miles long and 4 miles wide, connected by two bridges to the mainland. After a long day exploring everything Marco Island has to offer, you can sit and relax with a great meal and spend quality time with freinds and family. The moment you arrive on Marco Island your senses will be greeted with a tropical vacation sensation.
Yet, this quaint region offers a spectacle of smooth, white sand beaches, exotic shell collections, and hands-down some of the best weather in Florida. The local town is spotted with darling shops, beautiful vacation rentals, and incredible fresh seafood. Nevertheless, Marco Island's allure is based heavily on its coast, as well as, on its overall tropical and natural setting.
Any water sports lover will likely feel at home with fishing, snorkeling, dolphin spotting, boating, surfing, and numerous other activities. Marco Island most certainly leaves a lasting impression on those who visit.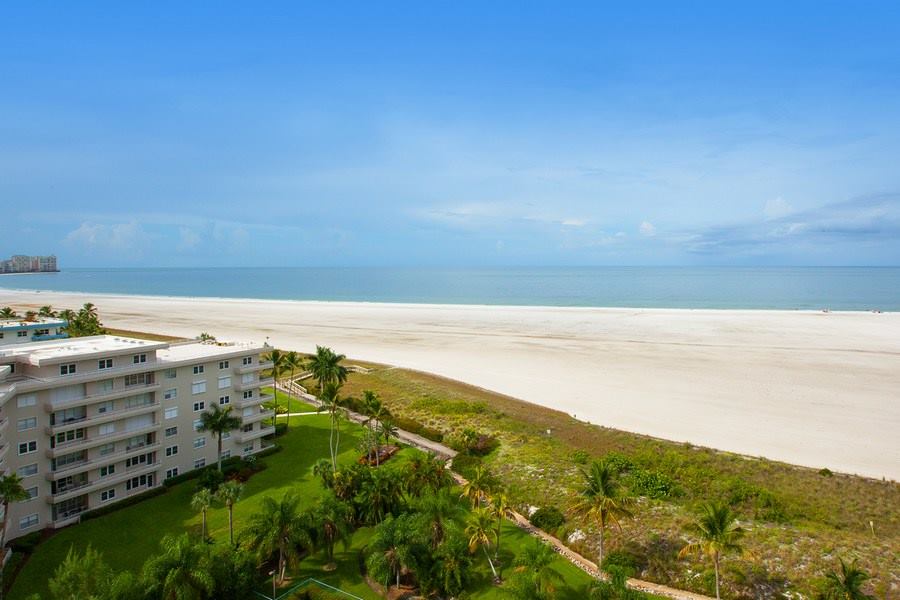 ---
Rental Managers in Marco Island Florida

Marco Island Rental Properties
Marco Island Rental Properties, owned by Maria Schilke, is your one stop vacation home, condominium, and timeshare rental destination. Since 1990,.. learn more
---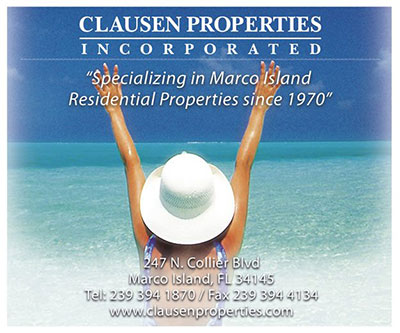 For over 35 years, the Clausen family has been offering the finest Marco Island and Naples Vacation Rentals. We run our business with pride and strive.. learn more
---
The Journey Through Marco Island's History
Interestingly, Macro Island's history dates back to 4000 BC and the Calusa Indians—suspected to be descended from Mayans. These Native American tribes built large hills of shells to protect against the annual hurricanes and were later also used as religious temples and burying sites. The Calusa Indians were a crafty and brilliant group of settlers who essentially created the foundation of the Marco Island we know today. Unfortunately, during the 1700s Spanish explorers whipped out the majority of the Calusa with new diseases. This was also the time the island got its name, "San Marco."
In 1870, W.T. Collier brought his wife and nine children to Marco Island. Collier's son William D. Collier, as known as "Captain Bill", opened a 20-room hotel in 1896 that you can still visit now. Olde Marco Inn was the beginning of the tourist industry that would form through the upcoming decades. Finally, in 1922 Barron G. Collier, another investor unrelated to the earlier Colliers purchased the majority of the island and played part in region's blossoming success.
Map of Marco Island Florida