Henderson Point Beach
If you're seeking an uncrowded, serene beach getaway on the Mississippi Gulf Coast, you won't want to miss Henderson Point Beach. Located in Pass Christian, this stunning beach is still a hidden treasure to many visitors, and remains a relaxing spot that offers calm waters, sunsets, and a tranquil ambiance, making it an extraordinary location for your next holiday.
Things to Do at Henderson Point Beach
Despite its peaceful vibe, there are plenty of things to do at Henderson Point Beach. Visitors can indulge in a range of activities, including:
Water Sports: The calm waters at Henderson Point Beach make it the perfect location for kayaking, paddleboarding, or boating. Local rental shops have everything you need, from equipment to gear, to help you enjoy the calm waters of the bay.
Fishing: The miles of shoreline at Henderson Point Beach provide excellent opportunities for pier or shore fishing. You can catch catfish, Gulf trout, and other species.
Relaxing: The beautiful sandy beach of Henderson Point is the perfect spot to unwind and soak up the sun. You can read a book, sunbathe, or dip your toes into the water.
Places to Go near Henderson Point Beach
One of the best parts of a vacation is exploring the local area. Here are some places to consider visiting near Henderson Point Beach:
The Walter Anderson Museum of Art: Located in Ocean Springs, this museum is dedicated to celebrating and preserving the works of Walter Anderson, a celebrated and renowned artist who was based in Mississippi.
Pass Christian Isles Golf Course: If you're a golf enthusiast, don't miss a chance to play on one of Mississippi's most challenging golf courses in Pass Christian.
Scenic drive along the coast: Take a scenic drive from Henderson Point beach all the way down to Biloxi and back. You'll drive along miles of beautiful shoreline and stunning natural scenery.
The Best Things About Henderson Point Beach
Unlike other Gulf Coast beaches that can get quite crowded, Henderson Point Beach is not on the radar of many tourists and remains a peaceful and secluded spot. You can relax and unwind in peace.
The sunsets at Henderson Point Beach are truly breathtaking. As the sun sinks over the bay, the sky lights up in a blaze of orange, pink, and purple hues, creating a perfect moment to capture forever the natural beauty of this Mississippi gem.
Another great thing about Henderson Point Beach is that it is very affordable. There are plenty of accommodation options available at reasonable rates, and you can enjoy a day of beach activities without breaking the bank.
---
If you're in search of peace and tranquility, Henderson Point Beach is waiting for you. This hidden gem on the Mississippi Gulf Coast offers the perfect combination of stunning natural beauty and a laid-back beach vibe. It is a great location to unwind and relax during your next vacation. With plenty of activities to enjoy, places to visit, and unique experiences to discover, Henderson Point Beach should be at the top of your list when planning your next beach vacation.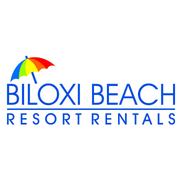 Biloxi Beach Resort Rentals is the largest vacation rental management company on the Mississippi Gulf Coast. We manage over 100 vacation rental units,.. learn more
---
Vacation Rentals Near Henderson Beach Condo in Biloxi Mississippi
1 Bed • 1 Full Bath • Sleeps 2
Biloxi Beach Resort Rentals Condo in Gulfport Mississippi
3 Beds • 2 Full Baths • Sleeps 8
Biloxi Beach Resort Rentals Condo in Biloxi Mississippi
3 Beds • 3 Full Baths • Sleeps 6
Biloxi Beach Resort Rentals