Sneads Ferry North Carolina Travel Guide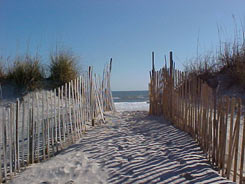 Sneads Ferry North Carolina
As small of a town as Sneads Ferry, North Carolina is, you are still bound to find wonderful experiences and natural beauties. The annual Sneads Ferry Shrimp Festival is the main attraction. With a variety of people to meet and places to see, Sneads Ferry, North Carolina should be the destination of choice for your vacation.
---
Rental Managers in Sneads Ferry North Carolina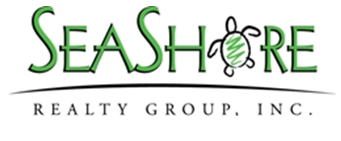 SeaShore Realty Group was established in 2007 to serve the buying and selling of real estate in the Coastal Carolina area. SeaShore Realty Group is.. learn more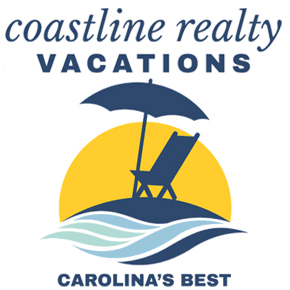 Coastline Realty specializes in Vacation Rentals, Long Term Rentals and Real Estate Sales on Topsail Island and the greater Sneads Ferry, North.. learn more
History
Sneads Ferry, North Carolina originated as a traditional fishing village. Sneads Ferry is located on the New River near the northern tip of Topsail Island off NC Highway 172. The New River joins the Intracoastal Waterway at Sneads Ferry and access to the Atlantic Ocean is easy and was convenient for early settlement. As a very active commercial fishing community today, Sneads Ferry takes in more fish than any other Onslow County port. In the year of 1725 a man named Edmund Ennett was granted the first license to operate a ferry in the area, (Ennett's descendants still reside in the area today). Ennett's "Lower Ferry" as it was originally named by Ennett, was an important link for postal delivery between the states of Virginia and South Carolina, and for communication of news of Revolutionary War battles in the 1770's. The village is believed to have been first settled in 1775, making it the oldest known settlement in Onslow County which is one of North Carolina's oldest counties, established in 1734. This historical ferry operated for more than 200 years. In 1939, it was replaced by a wooden bridge. Today, the bridge has been renovated and improved into a new high-rise span. The iconic Attorney Robert Snead moved to the area sometime during the 1750's to operate a tavern. When Robert Snead became the new ferry operator in 1760, the "Lower Ferry" was renamed "Sneads Ferry" in honor of Robert Snead. Snead himself has an interesting history. Robert Snead shot and killed revolutionary war hero George W. Mitchell in the heat of a political argument. After being tried and convicted of murder, Snead received a full pardon from Governor Richard Dobbs Spaight. There was speculation that the pardon and conviction was achieved dishonestly. Life hummed along quietly and peacefully until World War II when a place called Camp Lejeune was established just north of Sneads Ferry. In the year 1971 the Snead's Ferry Community Council was organized and the annual Sneads Ferry Shrimp Festival was first celebrated which is now a staple in the Sneads Ferry Community. Now having grown to a two-day event, the annual shrimp festival is the town's major fund-raiser and social event. From its proceeds, the town has established a 14-acre community park and built a 7200-sq. ft. Shrimp Festival Community Building, located at 126 Park Lane. Rescue Squad headquarters are adjacent to the festival site.
Local Events
Sneads Ferry Shrimp Festival-
On May 3rd, 2011, the festival was named The Official Shrimp Festival of North Carolina by a bill sponsored by Senator Harry Brown and passed by the North Carolina General Assembly. This began a new milestone in the history of the Sneed's Ferry Shrimp Festival. The Shrimp Festival is held on August 11 and 12 of every year. The Shrimp Festival is a time when the whole town gets together to enjoy the; annual Shrimp Queen, floats, music, fellowship, fireworks, and of course great local shrimp!
Map of Sneads Ferry North Carolina