Best Places To Visit In and Around St Pete Beach, Florida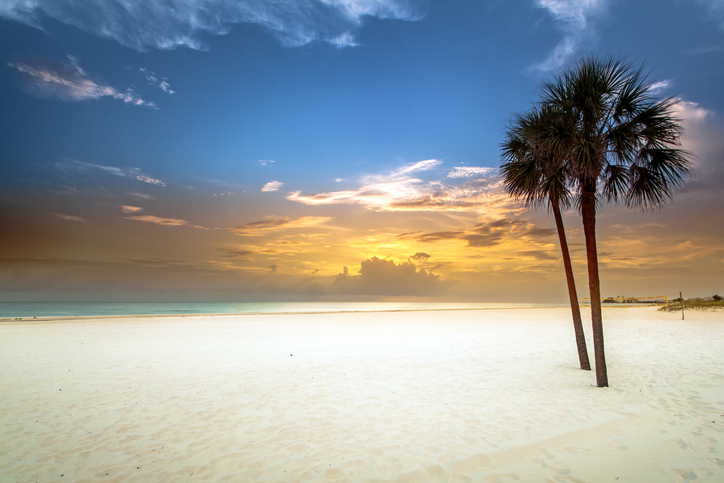 St Pete Beach Florida
In Pinellas County, Florida, St. Pete Beach is a beautiful seaside community. St. Pete Beach attracts visitors worldwide due to its picture-perfect combination of white sand, bright sunshine, and blue ocean waters. It's no surprise that St. Pete Beach is a favorite vacation site for families, couples, and lone tourists, given the pleasant year-round temperature, the city's lively nightlife, diversified eating scene, and various outdoor activities.
St. Pete Beach has something for everyone, from the pristine wilderness of Fort De Soto Park to the interesting art of the Salvador Dali Museum. St. Pete Beach is a wonderful area to take in the sights and sounds of the Florida Gulf Coast, whether you're seeking to unwind at home or get out and explore. Sun, beach, and good times come together perfectly at Florida's St. Pete Beach. Use this travel guide to organize your trip to St. Pete Beach!
Shell Key Reserve
St. Pete Beach's Shell Key Preserve, near the bay's entrance, is a great place to see marine life and relax. The island barrier may be found just south of town and can only be reached by boat. Use the public ferry, or bring your boat. A kayak trip to the island is another option if you want to exercise. A camping trip calls for the following: Beautiful sand bars can be found throughout Shell Key Preserve, perfect for setting up a tent and spending the night beneath the shade of swaying palms and a star-studded sky. Walk the island's narrow paths to see sea turtles and other aquatic critters up close. Renting a kayak or a jet ski will allow you to get out on the lake and see more of the island's surrounding area. Don't forget your camera and swimwear to get close to the abundant aquatic life around the docks.
The Sands of St. Pete
Do you want to do nothing except lie in the sun? The stunning blue seas and powdery white sands at St. Pete Beach have made it a popular tourist destination. The ocean is nice and warm all year long, so the kids may play on the sand or go for a swim whenever they like. The best part is that tourists seldom overrun this stunning beach. Upham Beach Park and the Tradewinds Island Grand, two of St. Petersburg, Florida's most popular tourist destinations, are within easy driving distance of the award-winning beach. Several bars, restaurants, and ice cream parlors are within walking distance of the beach.
Museum of the Gulf Coast's Past
Is it your vacation goal to study St. Pete Beach's past? The history of the Florida Gulf Coast's islands and beaches is the focus of permanent and temporary displays at the Gulf Beaches History Museum. Explore the gallery to explore the Gulf Coast's role in WWII. There are other relics related to Don Cesar and the life of Silas Dent to examine. Enjoy the museum at your own pace with a self-guided tour, or take advantage of the museums guided tour options. The Gulf Beaches History Museum even offers dessert tours and tastings on some weekends. When you leave, stop by the gift store to pick up a souvenir and peruse the archive of historical newspaper articles.
Pass-a-Grille Beach
Stop by Pass-a-Grille Beach if you want a low-key, genuine Florida vacation. While it has the feel of a little beach town, Pass-a-Grille has more parking than the busiest beaches in Clearwater and St. Pete region, so you never have to worry about finding a place. Beautiful and accessible, this beach is perfect for soaking up rays or cooling off in the water. When you've had your fill of the beach in Pass-a-Grille, head into the nearby historic district. Shop at the quaint local shops and cool cafes while you have a scoop of handmade ice cream. Dine on fresh seafood at one of the numerous waterfront restaurants, or watch the sunset over the ocean from a rooftop bar while sipping a cold one.
Village and Boardwalk at the John's Pass Area
Stop by John's Pass Village & Boardwalk. John's Pass was first formed in 1848 by a hurricane and was given its current name in honor of pirate John Levique. There are more than a hundred shopkeepers in the little town. Wearing comfy shoes will make strolling the vendor booths much more enjoyable. Invigorate your senses with thrilling parasailing or jet skiing at John's Pass. You may also take it easy on the sea by going on a boat ride or a shelling excursion. Make sure you find a place to see the sun go down on the sea so you can spot some dolphins.
The Upham Beach Park
Go to Upham Beach Park if you want a low-key day at the beach. Upham is great for taking younger children swimming since the waves are usually manageable. Upham Beach Park is a popular spot for visitors visiting St. Pete Beach to watch the sun go down. Get comfortable on the beach and enjoy the show of crimson, orange, and pink streaks. Upham Beach Park should be avoided during red tide since the poisons are dangerous to humans and marine animals.
Boyd Hill Wildlife Sanctuary
Try to find some green space in the city's center. Boyd Hill Nature Park is great for families to get outside and enjoy nature without traveling far from St. Petersburg. Visit the Lake Maggiore Environmental Education Center first thing in the morning to learn more about birds and animals in the area. Spend the day exploring Boyd Hill Natural Park by hiking one of the many paths. Take along a pair of binoculars and try to locate any unusual avian species. You may receive a camping permit from the visitor center to spend the night in the preserve. Put up your tents and spray for mosquitoes; the Terry Tomalin Campsite has recently undergone renovations.
Madeira Beach
Madeira Beach, situated on Florida's Gulf Coast, is famous for its clear blue seas and powdery white sand. The short trip north to the quaint coastal community of St. Pete Beach is well worth it. A special fishing area has been set aside at Madeira Beach. The annual Seafood Festival in Madeira Beach is also a great experience. The John's Pass Seafood Festival held every January in Madeira Beach.
The Fort DeSoto Park
With 1,136 acres spread across a series of islands, Fort DeSoto Park in Pinellas County is the county's largest park. Explore mangroves, marshes, and palm hammocks by foot or by kayak. Fort DeSoto Park, near Tierra Verde, is south of St. Pete Beach and features almost 7 miles of beaches where visitors may relax in the sun. There are two huge aquatic centers with snack bars at the park. In addition to the dog park, various playgrounds and paved hiking routes are available.
Merry Pier
Fishing or boating on your list of reasons for visiting St. Pete Beach? On St. Pete Beach, Merry Pier is a popular destination for both types of fun. Rod rentals, live boats, and frozen bait are all available at Merry Pier. Try your luck at catching some flounder, redfish, or mackerel by spending a few hours fishing from the pier. You may always go to the Fresh Fish Market and buy some if you don't find any success. If you wish to experience the city skyline from a different vantage point, you may also take a half-day or full-day party boat tour from Merry Pier. Instead, a shuttle service to Shell Key Preserve is available from Merry Pier.
Sea Dog Brewing Company
In search of some locally brewed brews Sea Dog Brewing Company, on adjacent Treasure Island, is a massive brewery with stunning sea views and a bayside pier where you can relax with a beer or two while soaking in the scenery. If you work up an appetite while visiting Sea Dog Brewing Company, they have a full menu. You may have traditional American pub fare or something influenced by the Gulf of Mexico, such as shrimp or fresh seafood. The brewhouse also serves a wide variety of specialty cocktails made from scratch for those who choose not to drink beer.
Sunken Gardens
A visit to the Sunken Gardens in St. Pete, Florida is a must for any plant lover. Several of the plants at the botanical gardens are hundreds of years old and can't be found anywhere else in the area. Put on a sturdy pair of shoes since you'll walk a lot as you explore more than 50,000 tropical floras. Visit the peaceful Sunken Gardens to view beautiful flamingos and other exotic birds and plants. This cultural center also offers private garden tours and horticulture workshops.
Shops on Corey Avenue
The Corey Avenue Commercial Area is between Boca Ciega Bay and the Gulf of Mexico. Just a short distance away, yet packed with places to buy gifts and souvenirs. Along Corey Ave, you'll find a lot of independently owned stores. Go to one of the specialty food stores on Corey Avenue for some cheese and wine tasting, or pick up some original artwork or handcrafted furniture. One may also indulge in a relaxing massage or facial at one of the many spas on Gulf Boulevard and the surrounding area. An animal grooming salon and day spa are also available.
Sand Key Park
Interested in splitting the day between the beach and the park with the kids? Sand Key Park, situated on an island south of Clearwater Beach, features a gorgeous beach and a fully-equipped park. You may bring your lunch and enjoy it beneath the pavilion while watching your children play at one of the numerous playgrounds.
---
Book Direct and Save with a St Pete Beach Vacation Rental Manager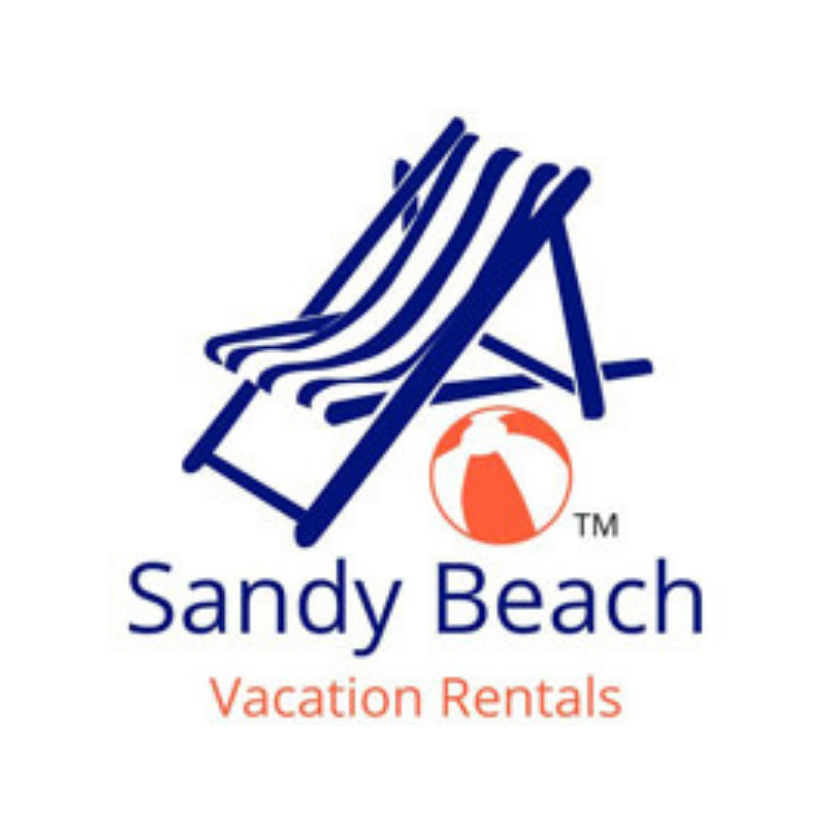 Sandy Beach Vacation Rentals is a full-service property management company that was founded in 2016. Our personnel has over 20 years of experience in.. learn more
Additional St Pete Information, Attractions, and Interests
Activities thrive at the Florida tourist hotspot of St. Pete Beach. Some of the activities available on St. Pete Beach include:
St. Pete Beach is a great place to spend the day in the sun, go swimming, and construct sandcastles.
You may take a guided trip or rent gear from shops. Water sports such as jet skiing, parasailing, kayaking, and paddle boarding are available for those with an adventurous spirit.
St. Pete Beach is a fantastic location for anglers. Snapper, grouper, and other fish species can be caught on a fishing charter or at the local pier.
Fort De Soto Park is an undiscovered gem in the St. Petersburg area. The park's mangrove woods, beaches, and ancient fort are all accessible by foot, bike, or kayak
The Salvador Dali Museum should be on every art lover's itinerary. With over two thousand pieces, it has the biggest collection of Dali's work outside of Europe.
Take a sunset cruise and watch the sun go down over the Gulf of Mexico.
John's Pass Village is a charming coastal community with various dining options, lodging options, and tourist attractions. You may join a dolphin-watching excursion, shop till you drop, and dine on freshly caught seafood.
St. Pete Beach has several excellent golf courses, each with unique challenges and stunning vistas. The Isla Del Sol Yacht & Country Club and the Pasadena Yacht & Country Club are two well-liked options for golfers.
The Sunken Gardens are a tropical plant lover's dream, representing more than 50,000 species. The gardens are open for both guided and independent exploration.
St. Pete Beach Nightlife options include venues with live music, dance clubs, and bars with ocean views.
Travel Distance:
The trip from Tampa International Airport, the nearest major airport, to St. Pete Beach takes around 30 minutes for those flying in. St. Pete-Clearwater International Airport is another option, and it's just around 20 minutes away. St. Pete Beach is conveniently located just off Interstate 275, making it a quick drive for those who prefer to go by car.
Ideal Time To Go:
Warm, bright weather, and fewer tourists make March through May the perfect time to visit St. Pete Beach. The winters are mild and dry, while the summers are hot and humid. Accommodation: St. Pete Beach has various lodging options, from five-star hotels to more affordable motels and vacation rentals. The Don CeSar, TradeWinds Island Grand Resort, and Postcard Inn on the Beach are excellent choices.
Dining:
Seafood restaurants, beachside cafés, and lively pubs contribute to St. Pete Beach's vibrant dining scene. Snapper's Sea Grill, Shark Tales Waterfront Restaurant, and Bongos Beach Bar & Grill are recommended alternatives.
Nightlife:
The thriving nightlife culture in St. Pete Beach, with several venues offering dancing, live music, and beachside bar seating, is worth enjoying. The Drunken Clam, The Undertow Beach Bar, and Jimmy B's Beach Bar are well-known watering holes.
Transportation:
When it comes to getting to St. Pete Beach, you won't have to worry about a thing because so many of the best sights are within walking distance, including auto rental, taxis, and ride-sharing apps like Uber and Lyft.
Safety:
St. Pete Beach is a relatively risk-free tourist location, but visitors should still be cautious, protect their belongings, and stay alert.
Local:
St. Pete Beach has a laid-back, beachy atmosphere, and the residents are warm and hospitable. Never leave trash behind or bother the local wildlife to keep the beach and surrounding area beautiful.
Language:
English is often spoken on St. Pete Beach; you can also hear Spanish or other languages.
Map of St Pete Beach Florida
Tampa Bay Area Articles
---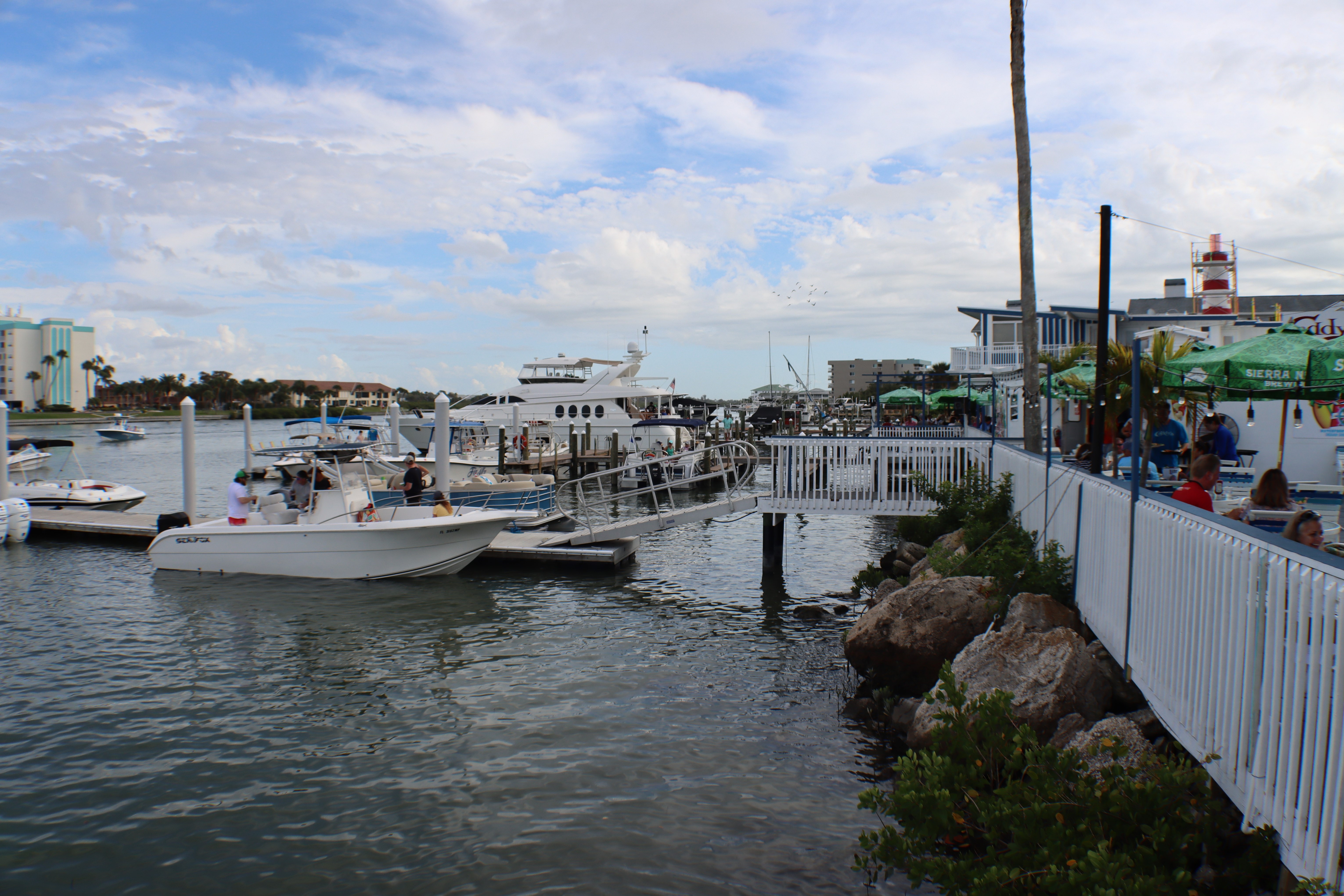 Things To Do In Indian Shores Florida
by Jamel Richardson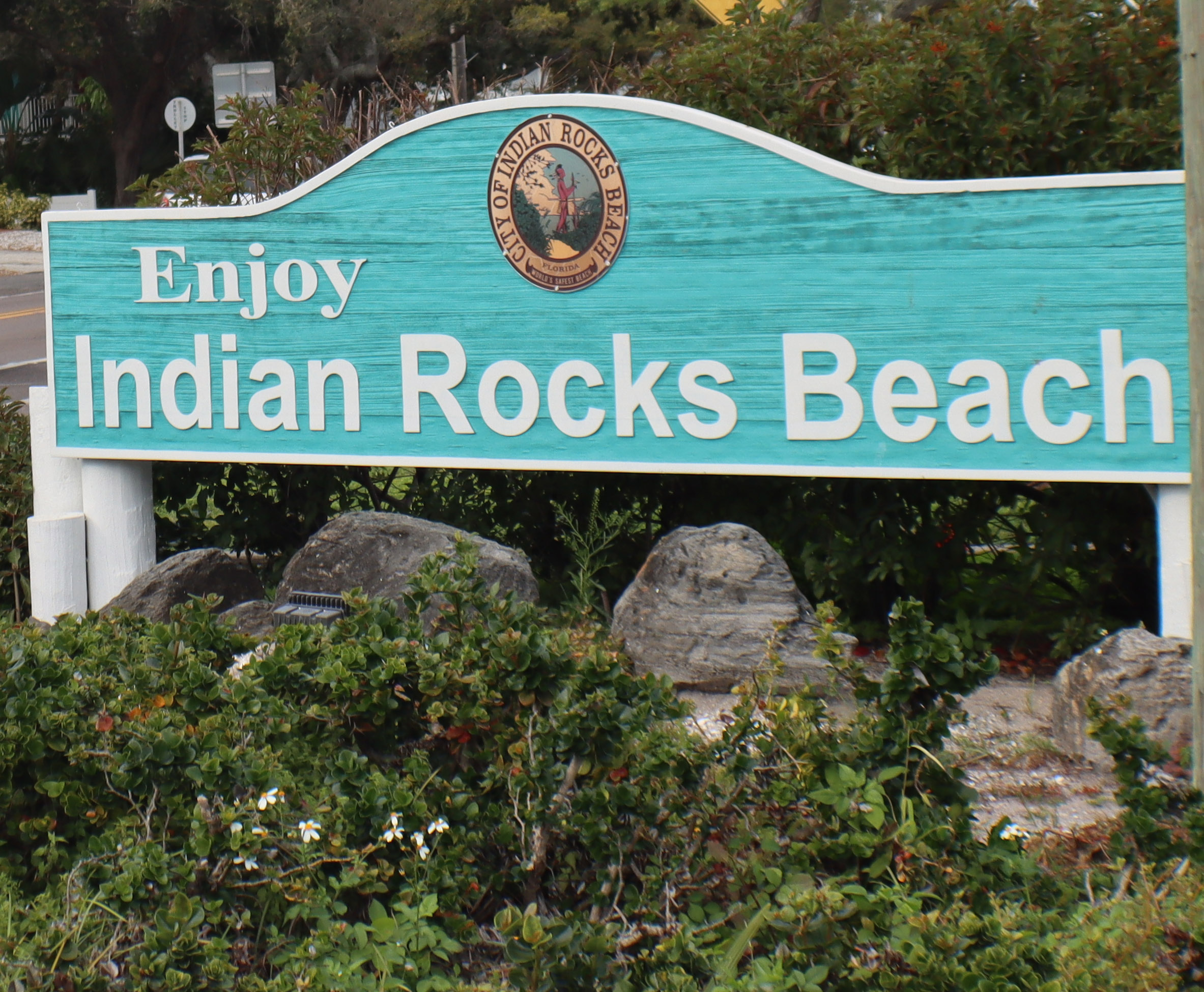 Things To Do in Indian Rocks Beach Florida
by Anthony Vaarwerk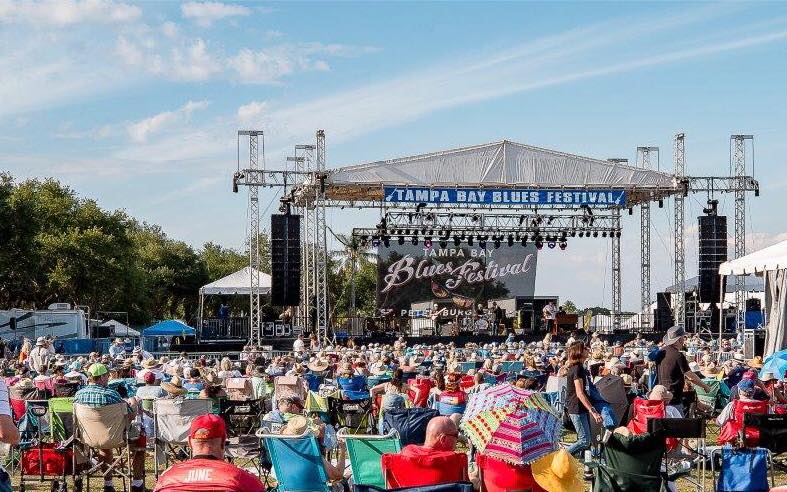 Tampa Bay Blues Festival
by Anthony Vaarwerk
---