Advantages of Renting a Property in a Golf Community
Advantages of Renting a Vacation Property in a Golf Community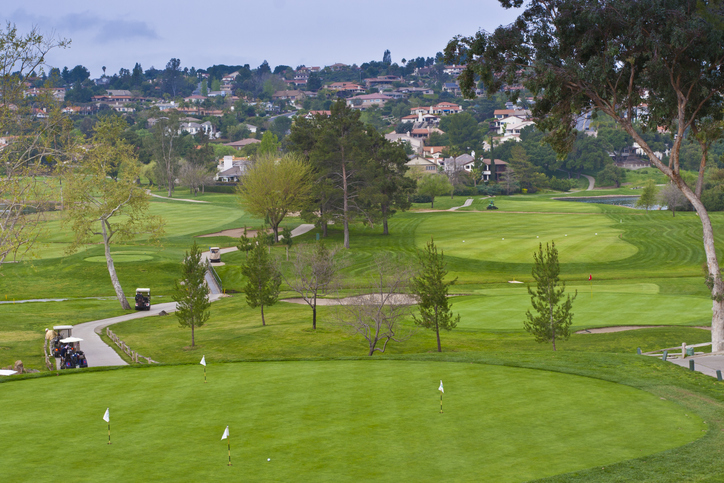 Golf communities are many people's dream retirement home. But they're not just for that stage of life—if you're looking to move to a place that's pretty, serene, and secure, then a golf community is an excellent choice no matter your age or situation.
The advantages of renting a property in a golf community are many. So if you've been thinking of moving, it's well worth considering… Whether you're a golfer or not!
Security and Privacy
In today's day and age, security and privacy are of the utmost concern to most homeowners and renters. You want to know that you're safe and sound in your own space, and that your hard-earned belongings are protected. The majority of golf communities are well-protected and have stringent security facilities. Security guards, CCTV cameras, and controlled, gated entrance and exit points are a few measures often seen in these kinds of communities to ensure security and privacy for the residents.
Despite the fact that golfers come in and out to play their rounds, most golf communities are safer than regular residential communities. This is particularly true for the hours during which the golf course is closed to the public. Struggling with insomnia and want to take a night-time walk to clear your head? You can do so safely in one of these areas.
Another security advantage is the ability for children to play in the streets without the threat of speeding cars or strangers walking by. Most golf communities have lower speed limits which are strictly enforced. You also won't be subject to salespeople at your door, strangers entering your space, or even surprise visits from friends or family as most security personnel are required to call ahead to let you know someone's arrived for you. Ideal for both safety and privacy. Also, in most cases, the homes are not too close to the course. You should be able to have a wonderful view but not be at risk of having a golf ball come through your window!
Amenities to Enjoy
For golfers, renting a property in a golf community is obviously a fantastic idea. Not only do they usually offer special rates of play for residents, but it eliminates the need to travel to the course, making your favorite sport much more accessible. And chances are, some of your neighbors will be golfing fans too, making it much easier to get a group together for a regular round.
Communities such as this often include other amenities too, like tennis courts, swimming pools, mini golf, fitness centers, or other sports. You could find group classes, like yoga, Pilates, Zumba, This puts health and wellness right at your fingertips, so there's never an excuse to not do something active.
Pristinely Manicured and Maintained Landscape
There's no denying it—golf estates are prettier than most other places! One of the biggest advantages to living in this kind of place is that there's no skimping on manicuring and maintenance. The courses are kept trimmed and the surrounding landscapes are kept pristine and pretty. Some homes have lovely views over the course, and you might also get the benefit of enjoying wildlife that naturally inhabits the area.
It's important to consider that most golf courses will use pesticides and fertilizers to ensure the green, lush nature of their grass. In rainy weather, the runoff could prove toxic to pets or kids, so it's a good idea to ask about this upfront.
Emphasis on Health and Wellness
The general emphasis within golf communities is health, wellness, and activity. The lush, green, natural environment lends itself to wellness and connection with nature. And the sporting link also encourages movement and exercise. This view is often supported by the amenities offered within the golfing community. It's common to find a variety of sports, fitness centers and exercise groups, as well as holistic practices such as yoga and meditation.
Many golfing communities also have walking or hiking trails that can be enjoyed by their members safely. If you're looking for an active, healthy lifestyle, living in a golfing community should easily support that.
Enjoy Quiet Evenings
Golf communities are not subject to the usual traffic, city noise, and after-work rush. You can look forward to peaceful afternoons and evenings that you'd be unlikely to experience living in any other neighborhood. There's generally a bit of space between homes on a golf estate, so even if your neighbor does get a little noisy, it's still likely to be more tranquil than a regular neighborhood.
The loudest thing you're likely to experience is the course maintenance machines, which may be out and about early in the morning to prepare the course for the day's play.
Sense of Community
According to a survey run by Golf Life Navigators, the top reason for people to buy or rent a property in a golf community is social opportunities. Most communities have a clubhouse that hosts regular events for members, which is an excellent chance to get to know people, make new friends, and get social. The sense of community also adds to the feeling of security. Even if your home isn't that close to your neighbor's, knowing that there are people—friends, even—nearby is comforting.
Life in a golfing community is great for those who don't drive or aren't really comfortable going out to socialize. Everything you need is within the boundaries of the community, except for possibly grocery stores.
Conclusion
There's a misconception that golfing communities are retirement communities. While some of them do have a more relaxed, quiet vibe, modern golf communities are vibrant, exciting, and absolutely stunning. You can easily rent a golf villa in Hawaii or a spot at a fully kitted-out island golf resort. Whatever vibe you're looking for in a golf community, there's something out there for you. Beauty, security, serenity… A golfing community really ticks all the boxes when it comes to finding a new place to rent. The advantages are many, even if you're not an avid golfer yourself! Who knows… Maybe after living in one of these communities for a while you'll find yourself installing a golf mat in your home… And then it's onto the course from there!
About the Author
Jordan Fuller is a retired golfer and businessman. When he's not on the course working on his own game or mentoring young golfers, he writes in-depth articles for his website, Golf Influence.
Additional Golf Articles
---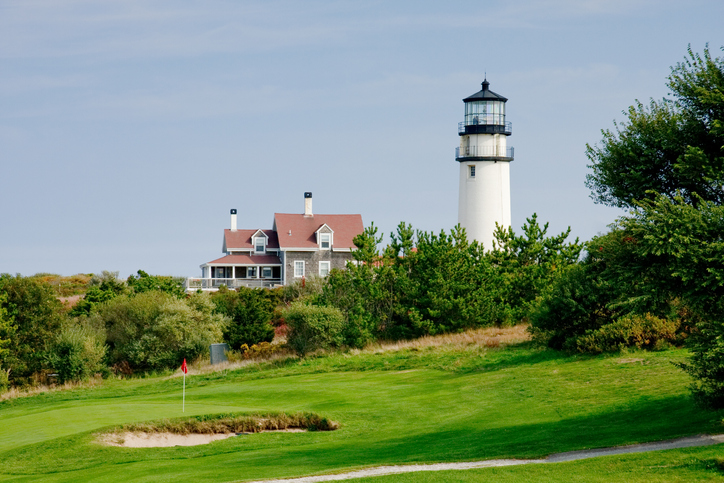 Golf Courses in Massachusetts
by Tiffany Wagner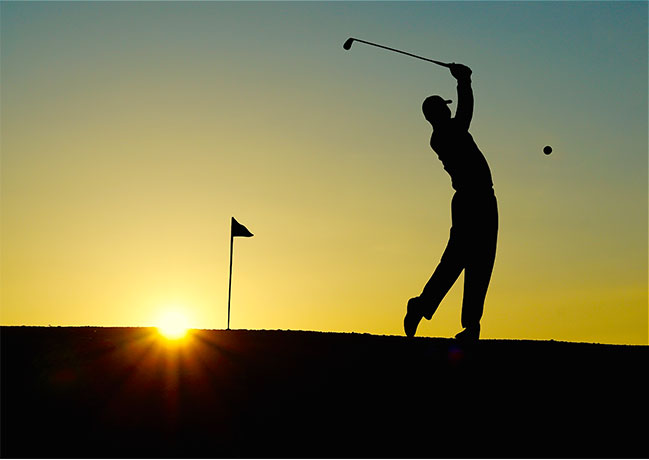 Florida's All-Star South Walton Golf Courses
by Find Rentals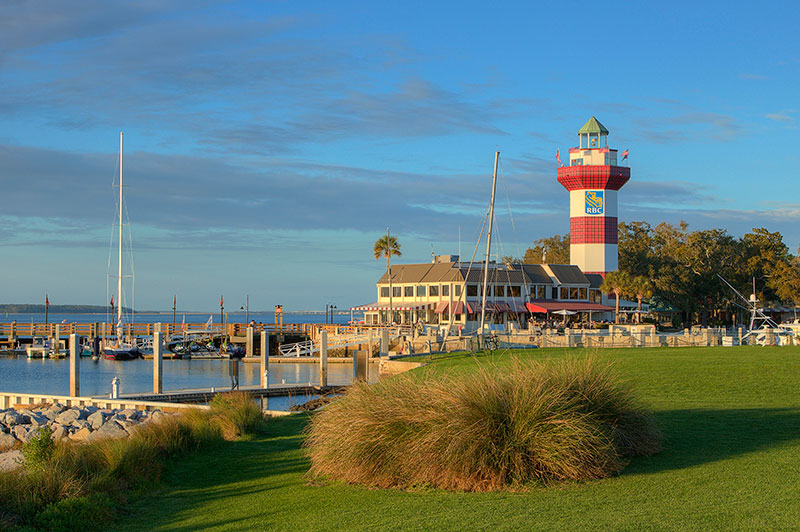 Hilton Head Island - Golf, Beach, and Dine.
by Anthony Vaarwerk
---