SANDBRIDGE BEACH VA - #6 Beach Area Vacation Destination
SANDBRIDGE BEACH VA #6 Beach Area Vacation Destination
Sandbridge Beach & Quiet Surf Vibe
Sandbridge Beach. Want something different than the popular and crowded Virginia Beach? Pack your bags and head just a few miles from Virginia Beach's resort strip to Sandbridge. Bear in mind, Sandbridge is isolated from the circus by Camp Pendelton. This isolation, however, makes Sandbridge Beach a delightful destination, hence the name "Outer Banks of Virginia". Its long stretch of beach serves as a peaceful escape for surfers. Furthermore, this serene destination has just one market – called The Market. Even so, it is still a shopper's paradise. While Sandbridge is a perfect destination for a peaceful vacation, summer can get super crowded. Remarkably, the good news is you can still find a perfect spot to escape the crowd. Unlike the resort strip, a key point to note that there are no hotel accommodation in Sandbridge. On the contrary, many wonderful vacation rentals are available here.
A secluded beach hideaway, Sandbridge is a peaceful and pleasant community where visitors can unwind and bask in relaxing moments. Regardless of its serenity, Sandbridge never fails to entertain and amaze visitors. For outdoor lovers, the open waters of Back Bay National Wildlife Refuge and False Cape State Park offer many activities. These include fishing, hiking and kayaking.
Accommodations in Sandbridge Beach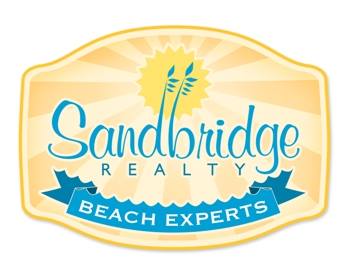 Sandbridge Realty offers the best Beach Homes and Condo Rentals for your family vacation. Sandbridge Realty reflects the ideals, values and visions of the Founders, Tom Shell and Betsy Atkinson, both setting the standard for excellence in professional real estate services in Virginia Beach. Their highly trained and dedicated staff work with you to find the absolute best rental for your needs.
Museums and Local Attractions
Chrysler Museum of Art (Norfolk)
Home to over 30,000 works of arts, paintings and objects, Chrysler Museum of Arts collection spans over 5,000 years. Major collections include American and European paintings dating from the Middle Ages till present day. Notably, the most compelling collections include works by Mary Cassatt, Eugene Delacroix, Diego Velazquez – just to name a few. The museum also houses one the finest collections of glass on the planet as well as a collection of photography.
Military Aviation Museum
[caption id="attachment_4688" align="alignright" width="380"]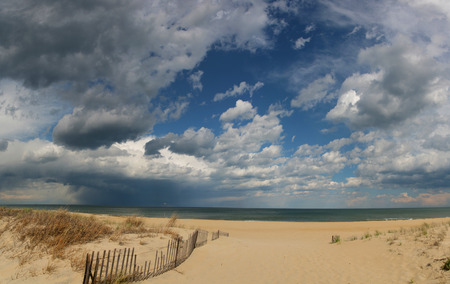 Sandbridge, Virginia Sandy Beach[/caption]
Want more insights about the history of WWI and WWII? Visit the Military Aviation Museum. The museum once housed military aircraft used during wartime. Most of the planes, however, are in good working conditions and flown at the museum at air shows throughout the year.
Virginia Museum of Contemporary Art
A museum not to be missed is the Virginia Museum of Contemporary Art. Temporary exhibitions on display include sculpture, photography painting, and glass. The museum features works done by both local artists and internationally acclaimed artists. Art enthusiasts will enjoy the works of arts on exhibition.
Premiere Sandbridge Beach Vacation Rentals, vacation rental homes in the Virginia Beach area! Choose from ocean front, canal front, or bay front, they are all here and impeccably prepared for your arrival. Sandbridge Beach is on the southern part of Virginia Beach, this a beautiful, expansive and secluded beach waiting for you!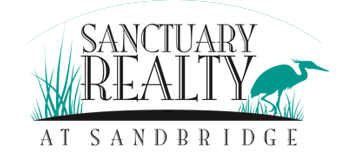 Sanctuary Realty is Virginia's most Southeastern Vacation Destination, offering luxury oceanfront condominiums for year round family vacations. Situated in a perfectly magnificent location – just a few sandy footsteps from the Atlantic Ocean to the East and the pristine Back Bay to the west – an unobstructed view from almost every balcony.
Things to Do in and Around Sandbridge
Sandbridge delivers beautiful waters and pleasant sun everywhere you go. Outdoor activities include boating, canoeing, sailing, kayaking, water-skiing, mountain biking, and backpacking. Breathe in fresh ocean air, relax on the shores of the beach, and enjoy the splendors of sea life. This beach town attracts less visitors than the major Virginia Beach resort strip. Sandfiddler and Sandpiper are the most vibrant streets. Meanwhile, the dunes which serves as the area's backbone, protects the area from being wiped away by harsh weather elements. Established in 1938, the Back Bay Wildlife Refuge is a perfect spot to catch stunning sights of migratory waterfowl. Covering over 8,000 acres, the attraction offers a wide range of wildlife. Visit Back Bay and False Cape to see more wildlife including bald eagles, untamed horses, migratory beds, and endangered species.
Sandbridge is without doubt an incredible vacation destination for a family retreat. However, if you are looking for the best accommodation option with all the amenities, book a vacation rental. Vacation rentals are perfect for families with kids, as they offer a homely feel for all guests. Choose one of the many Sandbridge vacation rentals and enjoy comfortable and fun-filled memories.