TOPSAIL ISLAND, NC - #5 Beach Area Vacation Destination
Topsail Island, NC - #5 Topsail Beach Area Vacation Destination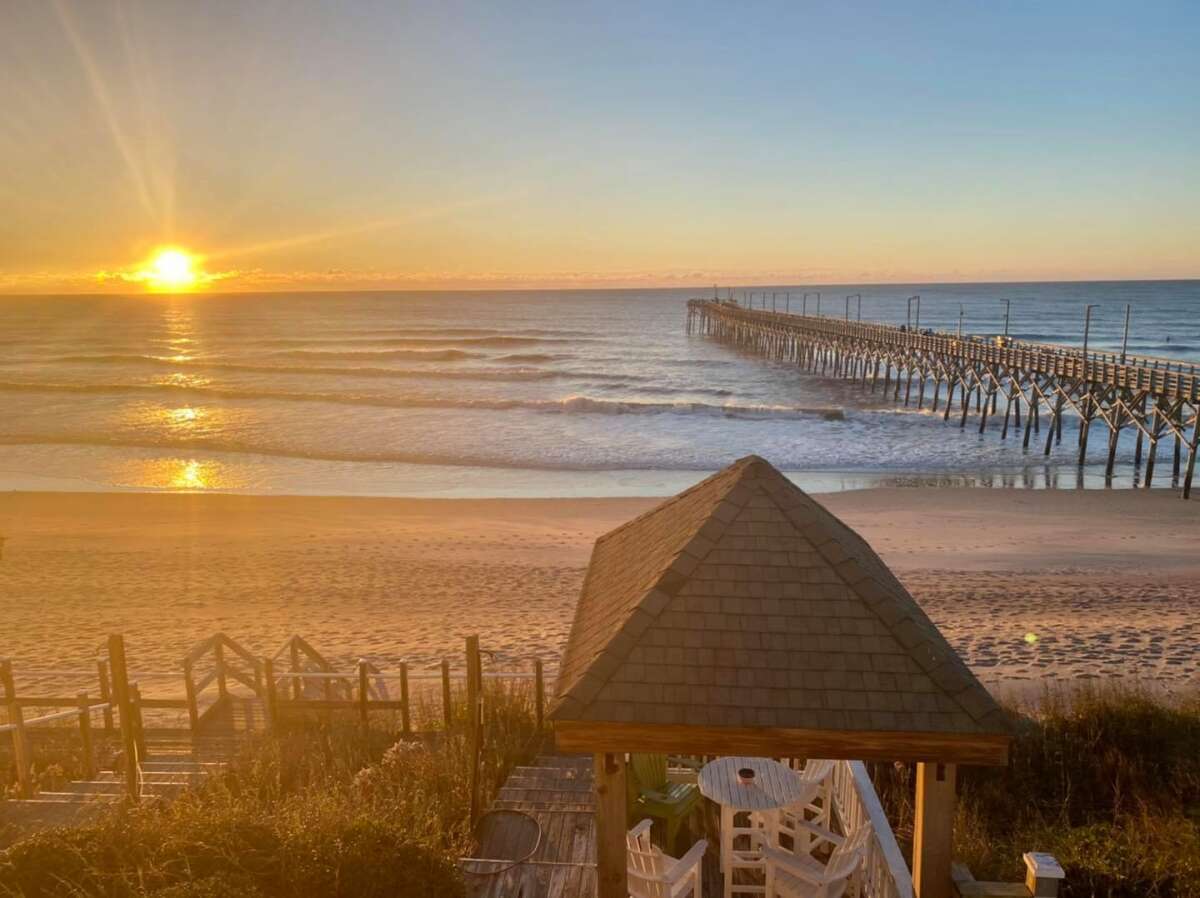 Topsail Island Area
Comprised of three unique beach communities: Surf City, Topsail Beach, and North Topsail Beach; there is a venue that meets the taste for all visitors. Visitors in all of our communities are sure to find plenty of activities to enjoy here on Topsail Island.
Welcome to Topsail Island Area. At Topsail Island you may choose to stay in the comfort of a vacation rental home while you watch the waves roll on and on. And, you may explore this beautiful place like a local and without limitation. Get up close with the locals! Learn more about its history and culture.
Topsail is a barrier island on North Carolina's coast and features pleasant climatic conditions making it a destination worth visiting year-round. The peak season is during summertime. During this time, the island is usually crowded. Moreover, some of Topsail's attractions are not open year-round. Located on the southern tip of the island, is Topsail Beach. It is significantly less crowded. Furthermore, the warm waters and coastal wildlife make this beach stand out as an ideal relaxation spot.
Featured North Topsail Island Vacation Rental: Family Tides: Beach Rental Sleeps 22
Things to Do
You will not need for things to do and places to see in Topsail Island. Whatever tickles your fancy - shopping, nightlife, culture, or delicious meals? Or perhaps would like a hot cup of finely brewed coffee at one of the cafés in town. Watch a film at the theater or wander around enjoying the beautiful sights at your own pace. Regardless of what you want, Topsail offers many activities lined up just for you.
Why spend time trying to figure out what to do in Topsail Beach? Feel free and allow the possibilities to take you over. Take a walk and get to know the area first hand. Pick out souvenirs from some of the shops scattered over the town.
Most of the activity in Topsail Beach centers on the ocean. Enjoy great views of both sunrise and sunset anywhere on the island. Book a deep-sea fishing excursion or take a cruise along the sparkling ocean waters. Other outdoor activities include surfing, scuba diving, swimming, and bird watching. For amazing bird-watching opportunities, there is no place more worth visiting than the Mason Inlet Waterbird Management Area. This organization provides a great habitat for Black Skimmers, Common and Least Terns, Wilson's Plover, and of course the endangered Piping Plover.
Access Realty is a full-service real estate boutique on Topsail Island that provides Property Sales Assistance, Vacation Rental Properties, and Long-Term Rentals throughout Surf City, Topsail Beach, North Topsail Beach, Sneads Ferry, and Hampstead. They are a family-owned, family-oriented business that strives to exceed client expectations and provide superior customer service. Their friendly, knowledgeable, and professional Vacation Rental staff will be glad to assist you in locating a property that suits your needs.
Food and Drinks
Restaurants are plentiful at Topsail Island, and but busy during evenings. On weekends, especially Fridays, supermarkets are crowded with people who come to enjoy all the island has to offer. In a bid to feel relaxed, visitors head for the store for groceries hence the reason for its crowded state. If you would like to dine out, Topsail is home to several upscale eateries, blue-plate specials, and pizza joints. Eastern Carolina Barbecue is fabulous. This spectacular meal is made with vinegar-based rather than tomato-based sauce.
Nightlife
Nightlife in Topsail is full of fun and fascination. When the sun sets and beaches look empty, then restaurants, lounges, and local beach bars come to life. From dancing, live music, karaoke, there is something for everyone. One of the most favored spots is the Brass Pelican. With many big-screen TVs and great tasty burgers, this is an ideal place for sports enthusiasts. This beautiful beach town offers abundant nightlife. Regardless of where you find yourself you are assured of enjoying yourself. Revelers have no shortage of things to do in Topsail with its thrilling entertainment activities.
Coastline Realty specializes in Vacation & Long Term Rentals on Topsail Island and the greater Sneads Ferry, North Carolina Area. Their inventory includes large single-family oceanfront homes with private swimming pools, Duplexes, Townhomes, Oceanfront Condos, and a great selection of beach cottages.
Book Direct and Save with these Topsail Island Property Management Companies
---
Additional Find Rentals Articles
---
---