Our Top 3 in Hilton Head Island South Carolina - Golfing, Beaches, and Dining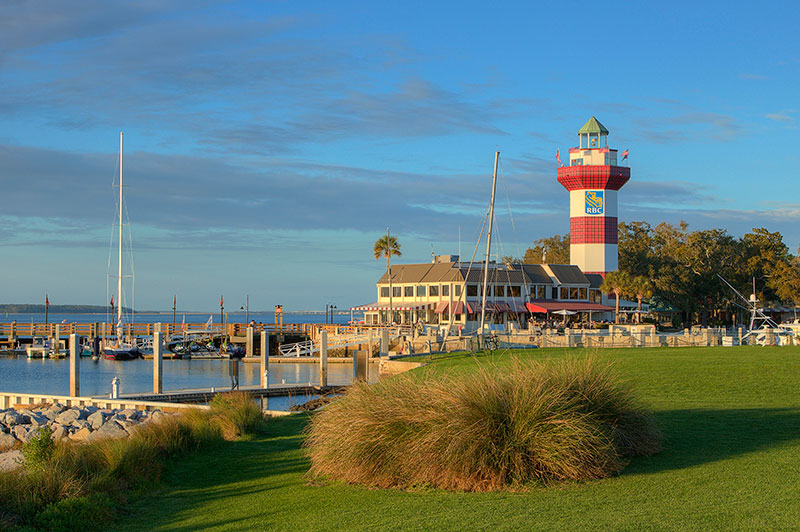 Hilton Head Island South Carolina
The southern shores of South Carolina are home to the 12-mile barrier island known as Hilton Head Island. Known for its unique, yet familiar shoe-like shape, Hilton Head benefits from semi-tropical temperatures fed from year-round breezes of the Gulf Stream. These conditions make Hilton Head Island an ideal vacation haven year-round.
Whereas South Carolina is typically known for its popular beaches on the Grand Strand, Hilton Head Island is in a world of its own – its own Golden Corner with sandy white beaches, great golf courses, and picturesque views of the Atlantic. It is Hilton Head Island where people come to enjoy a perfect balance of historical, cultural and recreational activities.
Hilton Head Island was developed to emphasize its natural beauty from fertile salt marshes to enormous live oaks and maritime forests, to its stretches of white sandy beaches and grassy dunes. There truly is something for everyone whether you're making your way to Hilton Head for a relaxing honeymoon getaway, beach wedding or family vacation. It will almost feel as if your vacation was custom made with the incredible array of historical sites, festivals, food, and recreational activities like golf and tennis.
---
Book Direct and Save with a Vacation Rental Management Company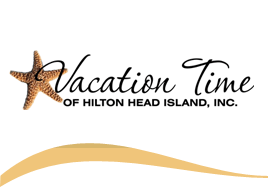 Vacation Time of Hilton Head Island
Established in 1976, Vacation Time of Hilton Head Island is a full-service, family-owned and operated company. Vacation Time has 3 divisions within.. learn more
Things to Do in the Hilton Head Area
1. Golfing
Golfing is #1 but depending on the individual, the beaches of Hilton Head Island are spectacular and a possbile #1 choice.
The Hilton Head area is a golfing mecca and it's here where Scottish immigrants opened America's first golf club in 1786. Since then, Hilton Head Island has become synonymous with golf as much as the pro's Tiger Woods and Jack Nicklaus. Many even call Hilton Head the "Golf Island" with 20 public-access courses and a handful that rank amongst the best in the world. Recently, Golf Digest voted Hilton Head #10 as one of the world's best golf resort destinations!
Harbour Town Links course attracts the most elite golfers when it hosts the Heritage Golf Tournament (Now Verizon Heritage) every April. While many are expensive you can get the biggest bang for your buck at Hilton Head National. For a golfing experience around the islands, natural marshland scenery with picturesque views of the ocean, the Arthur Hills Golf Course will not disappoint. The recently renovated Robert Trent Jones course is one of the best in the region and offers greens and fairways amongst the natural beauty of the island.
For women, there is a "for Women Only" golf school at Palmetto Dunes or Inez Long's clinic at Island West Golf Club. The International Junior Golf Academy offers monthly and weekly boarding camps in the summer for children ages 12 and up and the Hank Haney International Junior Golf Academy offers a comprehensive program for junior golfers in grades 5-12. Additionally, Sea Pines offers a "future Stars" program for juniors to get introduced and acclimated to the game of Golf.
As much as Hilton Head Island has attracted superstars and golfing enthusiasts over the years, it has done the same for Tennis fanatics, offering 5 major tennis centers and over 100 courts. Palmetto Dunes Tennis Center, offering 25 courts, instructional programs, and elite tournaments, has been ranked one of the best in "The 50 Greatest U.S. Tennis Resorts" by Tennis Magazine. Additionally, Tennis Magazine has ranked the Sea Pines Racquet Club one of the best in the nation for tennis programs. You can serve one up on clay, hard and grass courts, indoors or within lighted facilities. Teaching instructors from Dennis Van Der Meer and former Wimbledon champion Stan Smith offer training for those looking to brush up on their tennis game.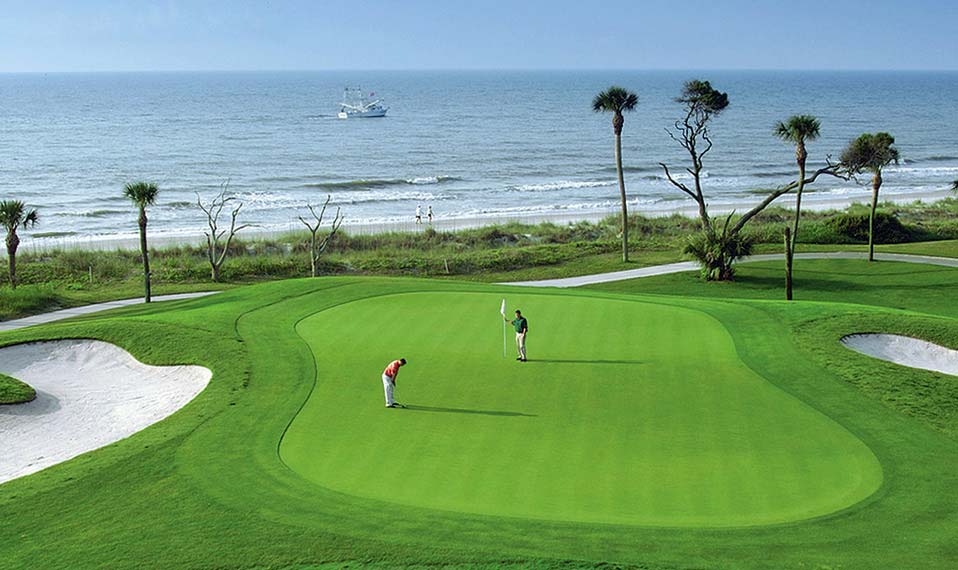 #2 Beach and Water Activities
Head to the Palmetto Dunes outfitters and pick out a boat, kayak, canoe or surfboard and get your feet wet. Instructional programs for kayaking and surfing are available and if you are lucky, reel in a big catch with deep-sea fishing in the Atlantic. Nearby boat tours offer a glimpse of the island from a different perspective and seeing bottle-nosed dolphins is just about guaranteed.
There are 12 miles of beaches to catch some sun, have a picnic, or build a sandcastle with the kids. Beaches that provide public access include but are not limited to Mitchelville Beach Park, Islanders Beach Park, Folly Field Beach Park, Driessen Beach Park, Coligny Beach Park, and Fish Haul Park. Some provide free parking while others have metered spaces. Regardless of your choice, there's nothing quite like white-sandy beaches, grassy dunes, and Atlantic breezes.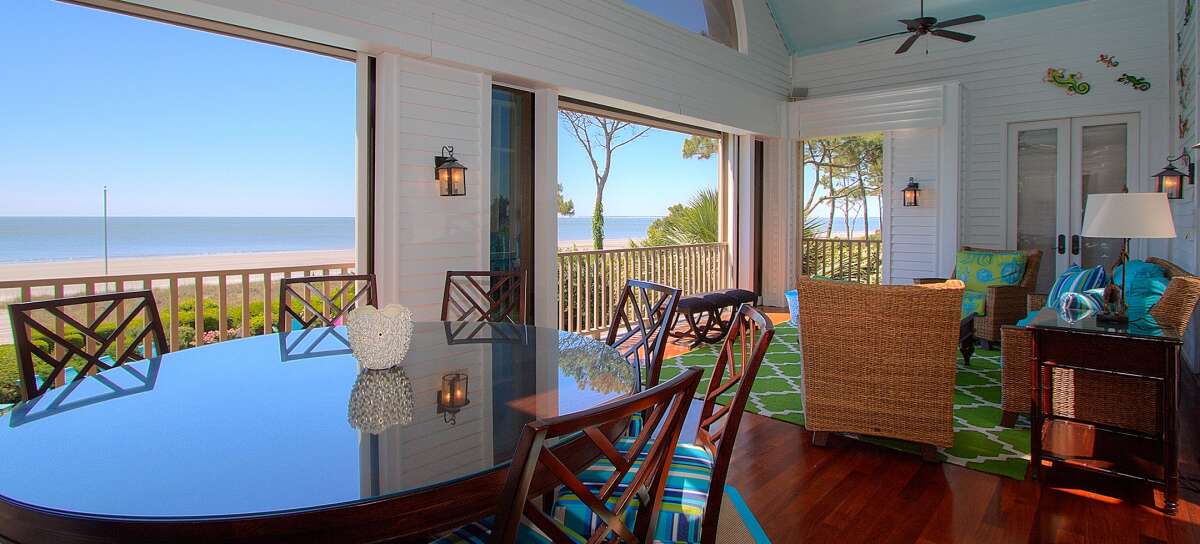 #3 Dining at the Restaurants
From seafood to steakhouses, burger joints and Mexican, Hilton Head offers a wide variety of dining. Kenny B's on Pope Avenue offers New Orleans-style cuisine. Have a lunch combo at the Santa Fe Café (Mexican/American), or try some tasty seafood at affordable prices at the Sea Shack on Executive Park Road. For early risers, a fabulous breakfast meal can be had at the Sunrise Café or Stacks. One of the best kept local secrets is the cozy Tapas Restaurant for overall great food or for the best burgers, head to Jump & Phil's Bar & Grill located on Greenwood Drive.
Map of the Hilton Head Island South Carolina
Addiional Hilton Head Island Articles
---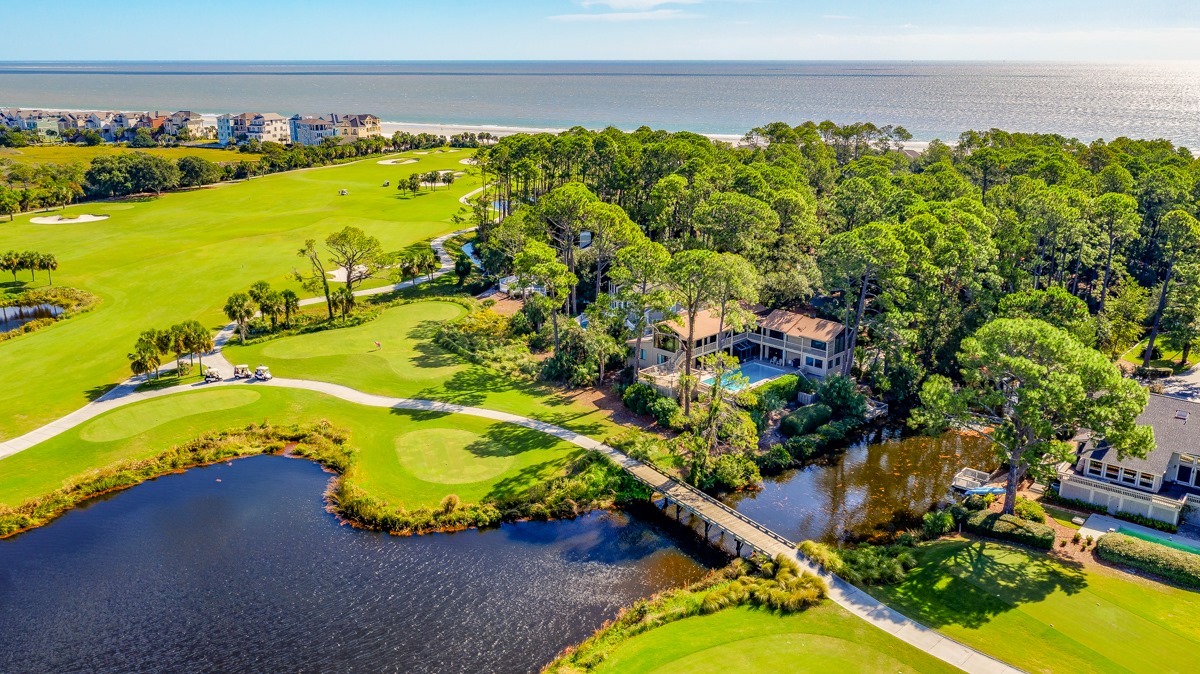 Places to Visit on Hilton Head Island
by Tiffany Wagner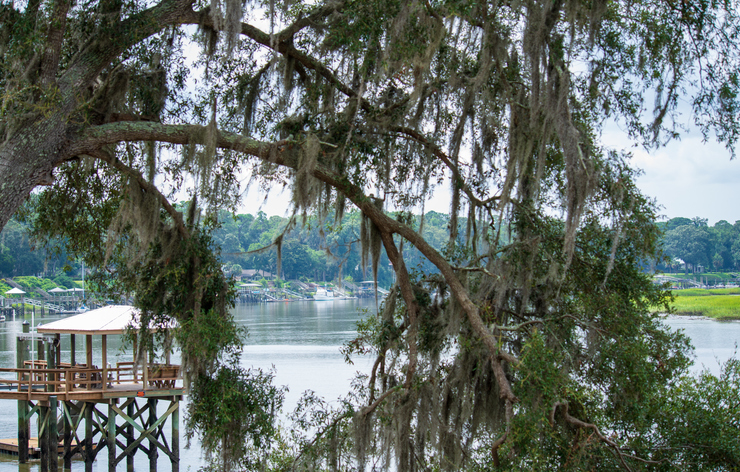 The Bluffton Village Festival - Mayfest
by Find Rentals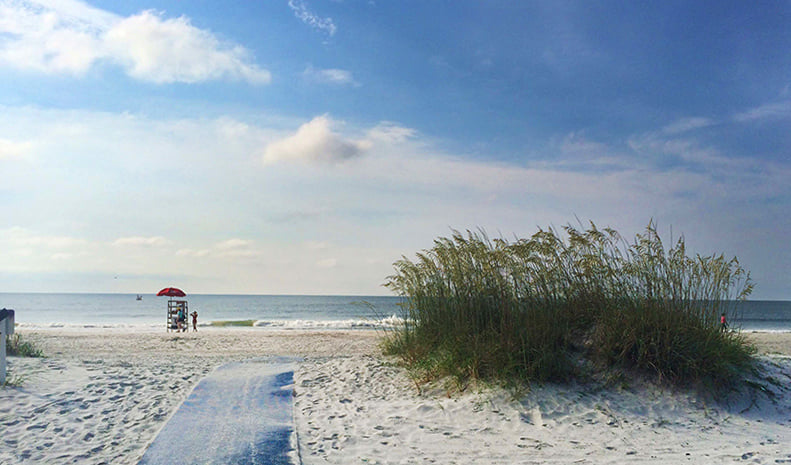 Things To Do in the Hilton Head Area
by Anthony Vaarwerk
---