Southern Shores North Carolina Travel Guide
Southern Shores North Carolina
Southern Shores, from the beautiful oceanfront to the sound, has been the best kept secret on the Outer Bank since 1947. While mostly a vacation-oriented town, it has many more year-round residents than other towns in the Outer Banks. The five miles long-one mile wide-preserved beach land sets right on the Atlantic Ocean-private and uncrowded. A community soundside bathing beach and playground, great for families with small children. The residential, vacation rental area of Southern Shores is just minutes from shops, restaurants, and area attractions.
---
Rental Managers in Southern Shores North Carolina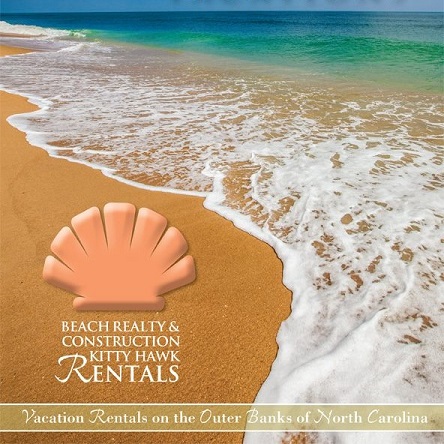 Beach Realty & Construction - Kitty Hawk..
---
Northern Beaches of Bodie Island ~ Southern Shores
---
---
Atlantic Realty of the Outer Banks
---
Coastal North Carolina ~ Outer Banks North Carolina
---
---

---
Coastal North Carolina ~ Outer Banks North Carolina
---
---
History/Geography
Southern Shores is a town in the Outer Banks of North Carolina with a population of approximately 2,714 and is one mile wide and four miles long with a total area of 4.2 square miles. Originally considered a part of the "Kitty Hawk community" of Dare County, the Town of Southern Shores was founded as a resort in 1946 and subsequently incorporated as a municipality in 1979. Only two sand roads provided access north and south through this unpopulated area. Telegraph wires (later telephone and electricity) transited through the area along the eastern most road. In 1878 the United States Lifesaving Service constructed and commissioned the Paul Gamiels Hill Lifesaving Station in the area. It was re-constructed in 1909 and continued to be manned through World War II by the U.S. Coast Guard. The abandoned station burned in the early 1960s and was located near the present day Hillcrest Drive beach access.
Tourism
An excellent Southern Shores Landmark to visit is the Bodie Island Lighthouse, located on the Cape Hatteras National Seashore. The lighthouse has had to overcome many struggles during over the years in the past including the rebuilding of the towers time and time again due to miscalculations, the Civil War, and the natural shifting of the sand. One should not leave the Southern Shores without seeing Jockey's Ridge State Park- the home to the nationally known living dune-the largest dune on the east coast! Discover everything there is to know about what goes on underneath the Atlantic Ocean by visiting the North Carolina Roanoke Island Aquarium. The Island Farm gives visitors the opportunity to step back in time to the mid-1800s. With almost a dozen buildings and animals, one can learn exactly how things were done during this time period on the Outer Banks. Whether one is looking for relaxation on the beach or island adventures, Southern Shores offers up everything to needed to create great memories and a longing to return on vacations to come. For more tourism information visit: http://southernshores-nc.gov/
http://southernshores-nc.usa-chamber.org/
Map of Southern Shores North Carolina