6 Wonderful Waterfalls Near Towamensing Trails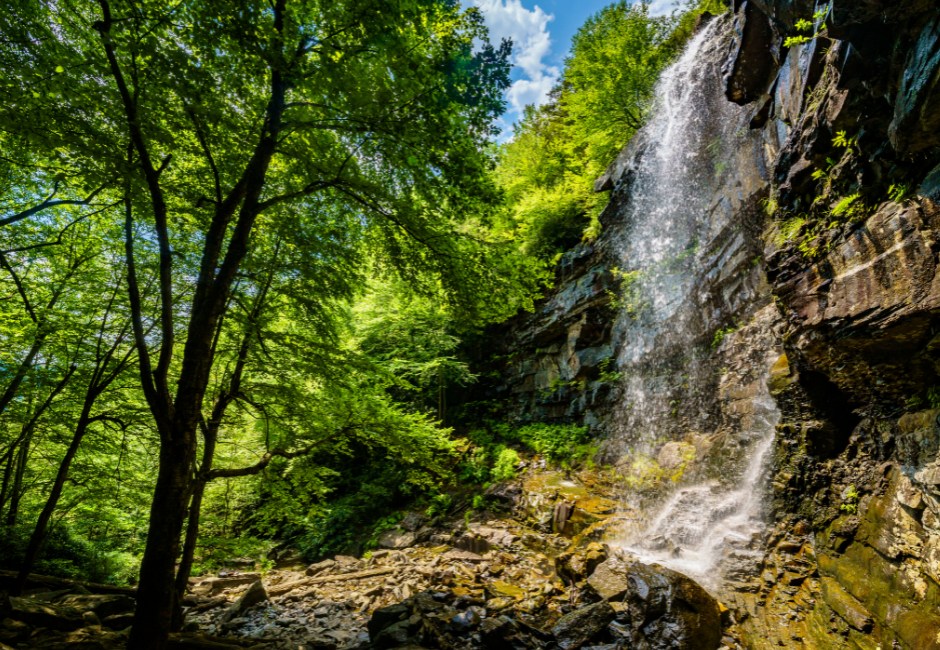 Towamensing Trails Pennsylvania
Towamensing Trails is a small residential community in Carbon County, Pennsylvania. It's situated south of Poconos, bordering Pennsylvania Route 903 on the northwest. The population of this community is 1,602, according to a 2019 U.S. Census. Since it's near Lake Towamensing, the residents of Towamensing Trails have an outdoor canvas in which they live. They enjoy the perks of residing in a community in the Poconos region.
There are so many attractions to see near Towamensing Trails because it's situated in the touristy Pocono region. If you want to experience the outdoors of Pennsylvania, you should visit this part of the state. There are restaurants, bars, sports facilities, resorts, and various attractions. The gorgeous waterfalls near Towamensing Trails are worth a visit. And, we're going to talk about these Nature's beauties in this article.
The waterfalls that you can find in Pocono are among the reasons why you should consider this place your next vacation destination. Visit Paupack Falls, Hawk Falls, Shohola Falls, Tumbling Waters, Lehigh Gorge State Park Waterfalls, and Delaware Water Gap National Recreation Area Waterfalls.
---
Book Direct and Save with a Vacation Rental Management Company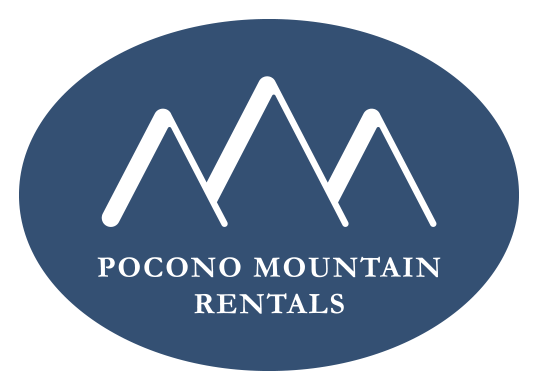 Pocono Mountain Rentals started after the purchase and renovation of a single home in the Lake Harmony area of the Poconos back in 1999. We quickly.. learn more
Hawk Falls
You can reach Hawk Falls by hiking a winding forest path, crossing a footbridge, and passing through a rhododendron tunnel inside Hickory Run State Park. The trail is 0.6 miles, and you should get enough preparation for the hike.
Although it's not an easy trail, the destination is worth all your sweat and labor. The 25-foot cascading waterfall will greet you at the end. It's a great view to behold the waters as it gushes over the rocks from Hawk Run down to Mud Run.
When you're in Hickory Run State Park, you should also visit the Boulder Field, which is a National Natural Landmark.
Lehigh Gorge State Park Waterfalls
Lehigh Gorge State Park has two charming waterfalls which are easily accessible via the D&L Trail. The 50-foot Buttermilk Falls is just a 0.3-mile hike starting from the Rockport Access Area outside Jim Thorpe.
To reach the other waterfall in the area, go back downstream. Hike past the parking lot and continue for another 0.3 miles to get to Luke's Falls. This waterfall has a drop of around 50 feet, and it's surrounded by a dense foliage.
Tumbling Waters
The Tumbling Waters Trail is listed as the best trail in Pennsylvania by Outside Magazine in 2019. This is a 3-mile trail inside the Pocono Environmental Education Center, and any hikers can experience it free of charge.
It's a moderate trek for three miles, and there's a scenic waterfall cascading into a tranquil woodland pool that awaits you. Along the trail, you can encounter different plants and animals. There's also a great view of the Kittatinny Mountains and old farm structures made of stone.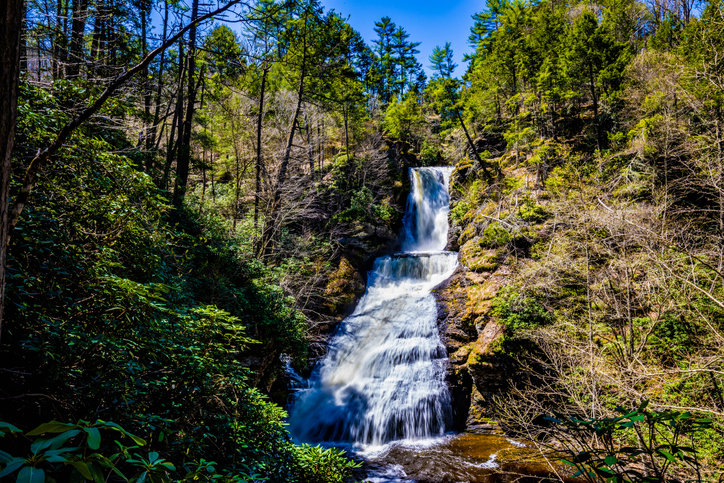 Delaware Water Gap National Recreation Area Waterfalls
Inside Delaware Water Gap National Recreation Area, you can find the two tallest waterfalls in Pennsylvania: the Dingmans Falls and Raymondskill Falls.
Dingman Falls is the second tallest waterfall in the state, just 20 feet short of Raymondskill Falls. You can reach the top viewing area of it via a 0.1-mile staircase. If you want easy access, head to a boardwalk trail leading to another viewpoint of the waterfall.
The three-tiered Raymondskill Falls stands at around 150 feet tall. You can access it via a 0.3-mile trail, which is steep and rocky so it's necessary to wear proper footwear on your visit. There are two viewpoints of the falls, one at the top and one in the middle.
Shohola Falls
Shohola Falls is a magnificent sight to look at as it drapes over the rocks below Shohola Lake. This lovely waterfall is inside State Game Lands along Route 6 between Milford and Hawley. The trail leading to this destination runs for 0.6 miles, which provides exquisite views from different angles.
Shohola means a place of peace in the Lenni Lenape language. Indeed, its name reflects reality because you'll truly feel at peace when you're in Shohola Falls.
Paupack Falls
Checking into Ledges Hotel offers you an amazing view of Paupack Falls from your dining table or hotel room window. If you're looking for stylish accommodation in Hawley, choose Ledges Hotel. It provides a wonderful river gorge retreat and fine dining in view of the lovely Paupack Falls.
Map of the Towamensing Trails Area Poconos
Suggested Pocono Articles
---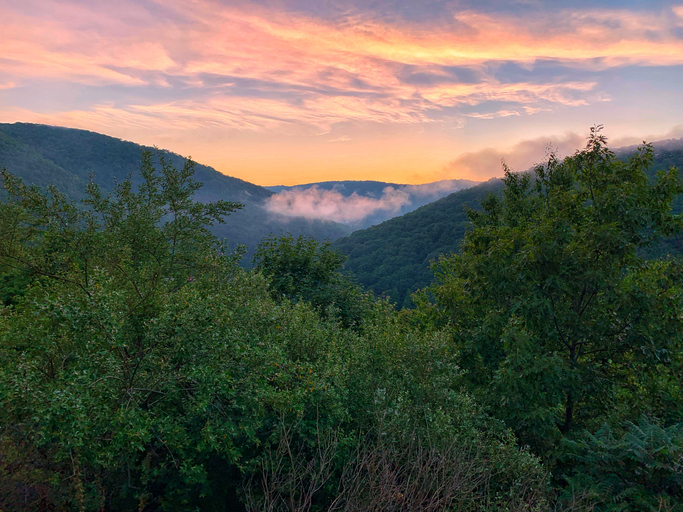 Poconos Pennsylvania Travel and Vacation Guide
by Anthony Vaarwerk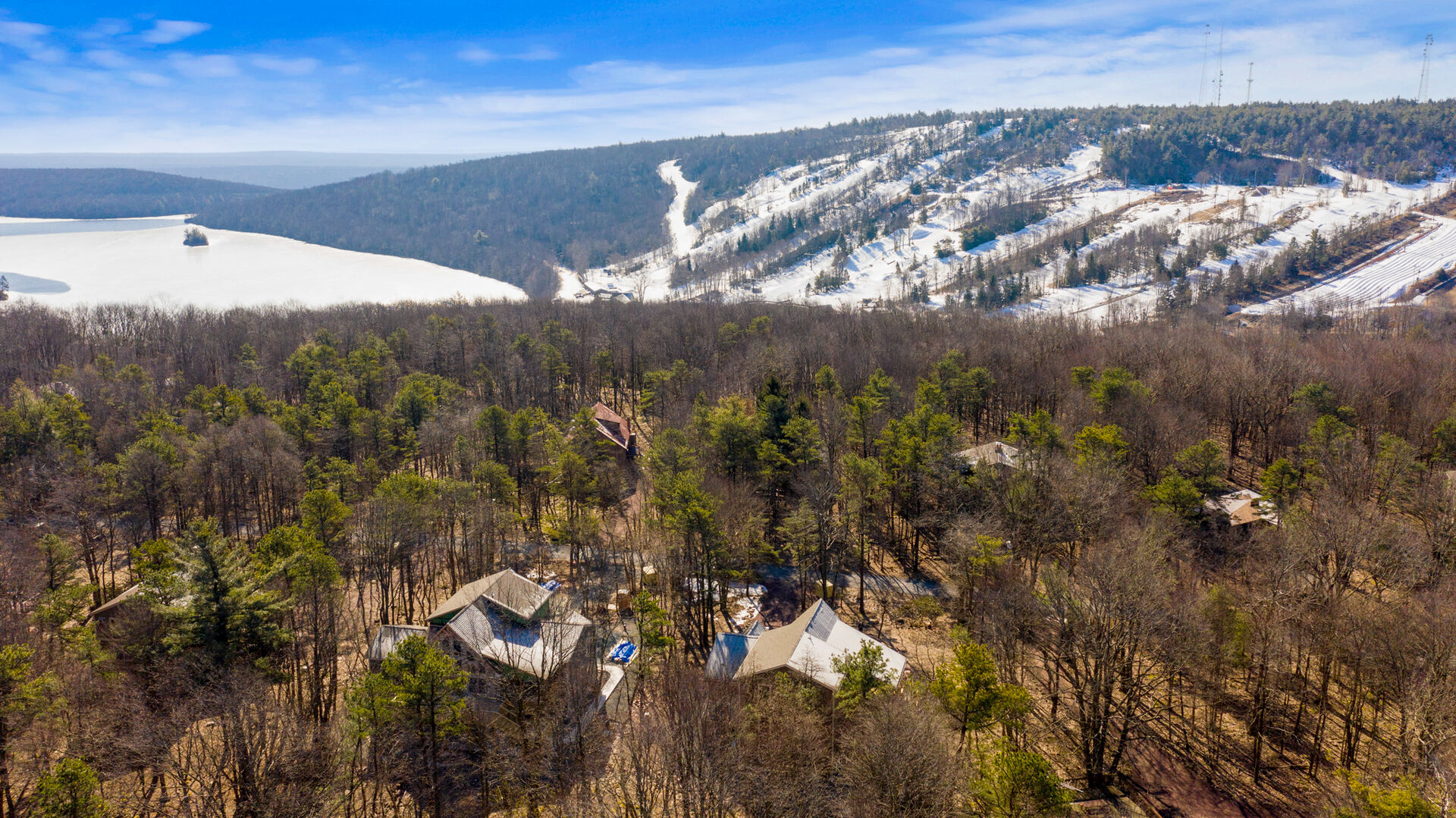 Things To Do Big Boulder Ski Resort Poconos
by Tiffany Wagner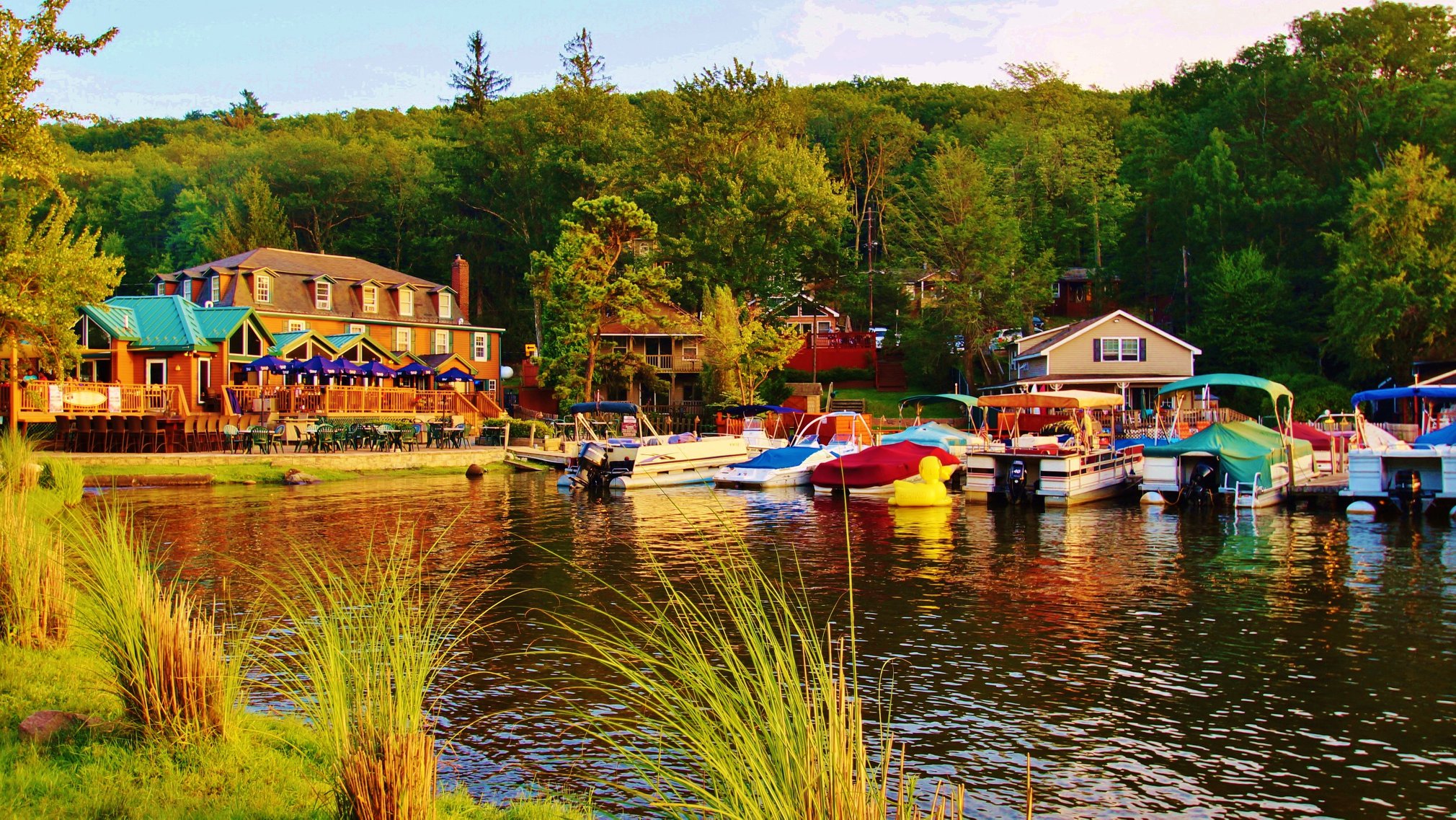 Things To Do Lake Harmony Poconos Guide
by Anthony Vaarwerk
---