Apps for Your Travel
Apps That Will Facilitate Your Travel Journey
Traveling has never been so affordable and comfortable which is why so many people are now seeing the world more. But to make your trips even more enjoyable, you can use various apps for traveling. Hence, here are the best travel apps to use that will facilitate your journey.
Airbnb
What is the most important thing about travel? Accommodation. If you have nowhere to live, you can't possibly be sure that you will have a good day and then come back to a nice hotel room to get some rest. This is why Airbnb is so useful: it lets you find and rent individual rooms or couches or even entire apartments in the area you have traveled to.
The app is available both for Android and iOS as well as in the form of a desktop website. If you are looking for something that is a compromise between hotels and hostels, then Airbnb might just be the one for you. Besides, your host can give you the same experience you would get in a hostel.
Hopper
The second most important thing about traveling is your transport. Both accommodation and transport can be very expensive which is why Hopper is so valuable. Basically, this app helps you find cheap flights by analyzing billions of airfare and hotel prices. It also tells you whether or not it's better to wait or book right away.
Once you enter your destination, a calendar will show you the prices for flying there on different days. Sometimes, it is better to wait for a bit, so Hopper lets you set up an alarm based on your price range.
Google Maps
If you prefer traveling without any tour guides and exploring the area on your own, you will definitely need an app to show you the directions. Obviously, there is nothing better than Google Maps in this sense. It has the most up-to-date information about virtually every region in the world.
In addition to that, Google Maps lets you find the best route to your destination by providing you with information on the kinds of transport you can use (ie. car, bus, tram, train) and how much time it will take you to get to a certain location.
TripIt
A well-planned trip is a good trip which is why you should always make some kind of schedule for yourself to follow. TripIt is considered to be one of the best if not the best travel planner currently in existence. The app lets you organize all of the elements of your journey in one place.
TripIt supports both Android and iOS. When you book a flight or a room, you get a confirmation email which you should then forward to TripIt's email address. The app will then create a master doc for your trip which you can access anywhere even without an Internet connection.
Google Translate
When you are in a foreign country, more often than not, you will not know the local language. Of course, you can expect some regions to have more people who learned English as a second language, but you will still run into those who won't understand a word of what you are saying while you won't understand them.
This is why you need to equip yourself with Google Translate. You could use a writing review service like Online Writers Rating to write some documents for you in that language if you are on a business trip, but Google Translate is the app that will help you communicate on a daily basis. Besides, you can even download languages to use offline.
TripAdvisor
Speaking of planning your trip, if you are still unsure about which places you want to visit, TripAdvisor can really help you with your search. To put it simply, this is the best app for finding recommendations. It has over 700 million reviews with 8 million different destinations to choose from.
Once you have decided where you will be staying, you can search the area for different places to go to. These can range from small cafes and coffee shops to museums and art galleries. Anything you can think of – TripAdvisor probably has it.
Yelp
On the other hand, you can always use Yelp which also has tons of information about different places you might want to visit. Though it isn't considered a travel app, Yelp is virtually perfect for finding nightlife destinations during your vacation. Is it a club you want to part in? Or a night bar? This app has everything about such places.
Yelp has various advanced search options that allow you to filter your search results quite well and find exactly what you are looking for. Besides, you can also look for places open during the day like restaurants, auto repair, grocery stores, bakeries, and so on.
Citymapper
If you are not a fan of Google Maps, you might want to consider other similar apps to help you get around. For instance, Citymapper is notorious for being popular with urban explorers traveling in the major cities of the United States, Canada, Europe, Australia, Latin America, and Asia. Virtually, the app will turn you into an expert just like a local.
Citymapper has information on different types of transportation including bike share, car services, mass transit, commuter trains, and ferries. If there is a traffic jam, the app tells you how long it will take you to walk instead of taking whatever transport you were on.
Spotify
Spotify is another app that isn't exactly considered a travel app, but it is still extremely important for your trip. Everyone loves music – and music can significantly improve your experiences during the journey.
Spotify has millions of songs and musical pieces from almost every artist you can think of. Do you like rock or hip hop? Or perhaps you favor classical music? Spotify has got it all.
Timeshifter
Last but not least, you will want to feel energized at all times. However, when you arrive at your destination, you will probably have a jet lag. Timeshifter is an app specifically designed to prevent jet lag with the help of neuroscience.
Timeshifters has been used by professional athletes and astronauts to help them get rid of jet lag. Basically, the app designs a specific plan for you to follow in order to prevent feeling tired or sleepy during and after yet another long trip.
Final Thoughts
All in all, there are numerous travel apps that can help you a lot, but it is important to select only the ones you will actually be using in order not to overstaff your device. Choose the apps from this list and you will definitely make your journey more enjoyable.
About the Author
This article was written by Ana Mayer, a project manager with 3+ years of experience. While projects can do without her participation (which means almost never), she likes to read and create expert academic materials for the Best Writers Online review website. Such work gives her the opportunity to write articles on the most relevant topics of today.

Find Rentals Suggested Articles
---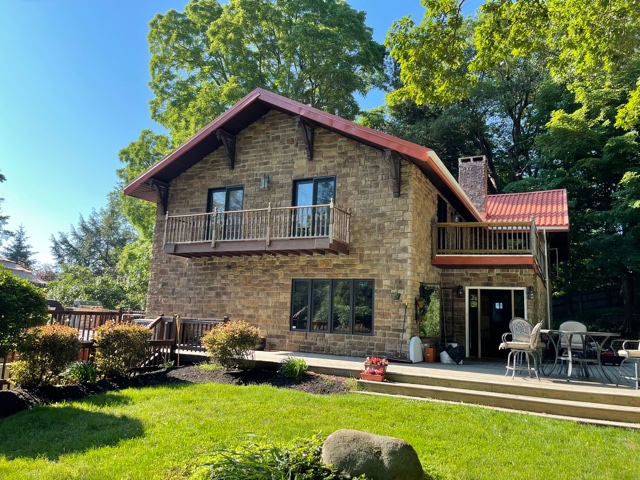 Strategies for Managing a Rental Property
by Kat Sarmiento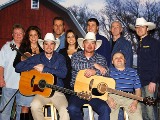 Bands On The Beach: The Sawmill Band
by Anthony Vaarwerk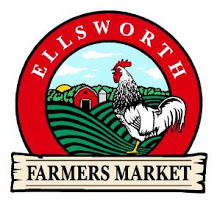 Ellsworth Farmers Market
by Anthony Vaarwerk
---