Ocean City Maryland Attractions
Attractions in Ocean City Maryland
Wild West Adventures: Guide to Sun Outdoors Frontier Town, Maryland

OC Life-Saving Station Museum

Ripley's Believe It or Not! Odditorium in Ocean City, Maryland

Trimper's Rides: An Amusement Park for the Young and Young-at-Heart

Jolly Roger Amusement Park in Ocean City

Touring the Seacrets Distilling Company in Worcester County, Maryland

Ocean City's Northside Park
Wild West Adventures: Guide to Sun Outdoors Frontier Town, Maryland
Are you looking for a place where you can experience the Wild West vibe and fun? Say no more and visit Sun Outdoors Frontier Town in Berlin, Maryland. This Wild West-inspired theme park is formerly called Frontier Town RV Resort & Campground. It has a perfect location at the edge of the picturesque coast of Sinepuxent Bay, just south of Ocean City.
The theme park offers vacation cabins, campgrounds, RV sites, and covered wagons. Visitors can enjoy various amenities and attractions, including the Western Experience, the Frontier Town Water Park, nature trails, a mini-golf course, a swimming pool, a 75-slip marina, bars, restaurants, and many more.
If you can't wait to visit Sun Outdoors Frontier Town, read this guide to prepare for your visit to this amazing theme park.
Accommodations
There are various ways to stay in Sun Outdoors Frontier Town. They have spaces for your RVs, including a premium full hookup back-in RV site with gravel pads, electricity, WIFI connection, cable, and picnic tables. You can also choose a standard water and electric back-in RV site if you want something affordable.
For visitors who want to stay in a tent, there's a primitive campsite with a fire ring and picnic table. You can also choose a barebones cabin, a deluxe cabin, or a deluxe cottage. If you want something unique, you can rent a Conestoga Wagon with a set of bunk beds and a king-size bed. All these accommodations are pet-friendly.
Western Experience
Go back to the Wild West era and explore the replica of a Western town while you ride a stagecoach or a pony. This model of 1880s Wild West town cleverly captures the real one with its saloons, shops, restaurants, and Native American music.
You can't miss the activities imitating Western life, such as the jailbreaks, gun fights, bank holdups, and Texas trick riders. No real violence included, though. It's just all for fun.
Water Park
Splash and dash into the water at the Frontier Town Western Waterpark! This fantastic attraction is perfect for your family vacation. Adults and kids will surely enjoy the high-speed water slides here. You can also relax at the lazy river or play on the splash pad with water cannons and mini geysers.
Marina & Pier
Sun Outdoors Frontier Town has a 75-slip marina where you can dock your jet ski or boat. A 200-foot-long pier offers a lovely spot for your crabbing and fishing adventures while you take in the scenic views of Sinepuxent Bay.
If you don't have a marine vessel, you can rent a pontoon boat, jet ski, or a fishing charter from the marina.
Nature Trails
For nature-seekers, the theme park offers access to nature trails that take you to the peaceful wooded area of the town. You can walk or ride your mountain bike and breathe in the invigorating coastal air.
Mini-Golf Course
You can also have a round of golf on the theme park's 18-hole mini-golf course. It's a pretty charming spot surrounded by lush foliage and calm waterfalls. There's a challenge at each hole that will add to the fun and excitement of the game.
Eats and Refreshments
The theme park can't be without the delicious food and drinks that satisfy the tummies of its guests. One must-visit bar and restaurant is the Golden Nugget Saloon situated in the Western Experience. Try its Western-inspired delicacies and cold beers.
Near the Frontier Town Water Park, you can find the Lazy River Saloon Restaurant & Bar. Order steamed shrimp, tacos, and pizzas coupled with their delicious beverages.
If you want desserts, go to the Pony Espresso & Creamery located outside the main entrance of the park. This place offers sundaes, iced coffees, ice creams, and fresh cookies.
Takeaway
Come to Sun Outdoors Frontier Town in Berlin, Maryland, and experience what it's like to live in the Wild West. This theme park offers fun and adventure to families, friends, and couples. It has spaces for RVs, primitive campgrounds, vacation cabins, and deluxe cottages to accommodate guests.
You can have fun at its waterpark, Western-inspired town, fishing pier, mini-golf course, and nature trails. There are also eateries and food stands inside and outside the park that will satiate your cravings.

Things You Need to Know about OC Life-Saving Station Museum
The OC Life-Saving Station is a perfect place to learn about the natural and cultural past of Ocean City, the coastal region of Worcester County, and the noble purpose and service performed by the now-defunct U.S. Life-Saving Service.
The historic building is located at the southern tip of the famous Ocean City Boardwalk, offering scenic vistas of the Inlet and Assateague Island. Let's find out some interesting things to know about the OC Life-Saving Station Museum in this blog post.
Historical Background of the OC Life-Saving Station
The building of the OC Life-Saving Station Museum was once a base for the United States Life-Saving Service. The duties of the agency include the rescue of distressed vessels, mariners, and their passengers at sea.
In 1915, the Life-Saving Service merged with the Revenue Cutter Service and formed the U.S. Coast Guard to become a maritime rescue and search agency. The new agency continued to occupy the building and serve the coastal community of Ocean City. During World War II, the Coast Guard provided maritime security by looking out on the coast for German vessels.
In 1964, the Coast Guard moved out of the building into a new base near the inlet. The old building stood unused for 13 years and plans for demolition began to circulate. Thanks to the efforts of concerned residents, they have raised funds to save the old building and turned it into a museum.
What to See in the OC Life-Saving Station Museum
The OC Life-Saving Station Museum is recognizable by its white walls, red roof, and simple board-and-batten siding. Besides the building is an observation tower standing at the southernmost part of the boardwalk.
The museum allows locals and tourists to take a glimpse of the history of the OC Life-Saving Service and U.S. Coast Guard, as well as the coastal life and culture of the people residing in this part of the town.
The exhibits in the OC Life-Saving Museum are physical artifacts and historical archives from the USLSS, US Coastguard, and OC Boardwalk. You can also find items and fragments from shipwrecks and displays dedicated to the surfing and fishing culture of Ocean City. There are also tanks where you can find various local marine animals.
Outside the museum, an anchor from an 1870 shipwreck weighing 2.5 tons is displayed. Another outdoor exhibit is a tiger shark weighing 1,200 pounds, thought to be the largest fish ever caught in Maryland. Since the shark is too large, authorities transported it to Showell in order to weigh the huge fish on scales designed for tractor-trailers.
There's also an exhibit featuring over 200 samples of sands collected from different beaches all over the world. The "Sands of the World" exhibit includes sand from Japan, Australia, Iceland, Hawaii, Russia, Finland, Denmark, Tanzania, France, and other countries.
Opening Hours
Starting May through October, visitors can come to the OC Life-Saving Museum any day of the week from 10 am to 5 pm. The museum is open on Saturdays and Sundays from November through April from 10 am to 4 pm.
Admission is free for kids 11 and below. The entrance fee is $3 for visitors 12 to 18 and $5 for adults 19 and above. Active personnel of the military and their families are free to visit the museum from Memorial Day through Labor Day.
Programs and Events
The OC Life-Saving Museum hosts programs and events for locals and tourists. Its Daily Aquarium Program helps visitors learn about the different marine species that can be found in the waters of Maryland. You can also feed the animals on Saturdays in the museum's Aquarium Feeding Program.
The History of Our Surfmen is a free program that introduces museum-goers to the heroic personnel of USLSS who rescued distressed ships and their passengers off the coast of Ocean City. Visitors can also learn basic safety tips when at the beach through the Beach Safety Program and tying nautical knots through the Knot Tying Program.
Takeaway
The OC Life-Saving Station Museum is a must-visit attraction in Ocean City, Maryland. It's a perfect place to learn about the city's natural and cultural history through various physical artifacts and historical archives displayed here. The museum also hosts programs and events that your family and friends will surely enjoy.


Explore the Ripley's Believe It or Not! Odditorium in Ocean City, Maryland
Do you have a penchant for odd and bizarre stuff? If yes, the Ripley's Believe It or Not! in Ocean City is sure to give you some awesome time. The so-called "odditorium" or museum of the popular franchise is an excellent place for families and friends who are curiosity-seekers.
The facility has a collection of strange artworks, weird objects, and other mind-boggling exhibits. If you want to come to Ripley's Believe It or Not! Museum in Ocean City, you should read this first-timer's guide before your visit.
History of Ripley's Believe It or Not!
Before it became a big-time American franchise, Ripley's Believe It or Not! started as a daily cartoon in the New York Globe. Robert L. Ripley was the mastermind behind the cartoon that depicts rare events, bizarre feats, and interesting oddities that fascinate readers of the well-known New York newspaper.
Ripley's taste for the unusual and bizarre prompted him to travel around the world in search of such stuff to showcase in his cartoons. Readers also sent him suggestions for the next topics for his artwork.
In the 1933 World's Fair held in Chicago, Ripley first introduced his first Odditorium. Stories circulated that many people fainted at what they saw at Ripley's exhibit. A few years later, six similar museums had opened in the United States.
In 1949, a weekly television program on NBC aired a few episodes of Believe It or Not! before Ripley's death in the same year. Today, the franchise still has its T.V. show on Travel Channel and several online streaming sites, and it has 29 odditoriums located all over the world.
What to See in Ripley's Believe It or Not! In Ocean City
The Odditorium in Ocean City, Maryland, has 12 gallery rooms showcasing more than 500 exhibits. The museum boasts artifacts and oddities from different parts of the world, most of which are collected from the expeditions of Robert Ripley. There are also photographs, videos, and interactive displays throughout the museum.
One of the most iconic items is the Jivaro shrunken heads, which were the result of Ancient Incas outlandish practice of shrinking human heads down to the size of a fist. There are also items from the different native tribes of the world. Among these are a 16th-century device for catching witches, a vampire killing kit, and hand-painted pictures on embalmed bats.
Visitors can also find several torture devices from Medieval Europe and a surgeon's kit used during the Civil War. Photographs of gruesome atrocities in various wars in the 20th Century are also on display.
Bizarre artwork in the Ripley's Believe It or Not! Museum includes the matchstick model of the Hindenburg airship, toast art portraying the English Queen, and hand-carved fertility statues measuring five feet tall. There's also a Mirror Maze where you and your companions try to search your way out of the labyrinth of LED lights and mirrors.
Discounts and Group Rates
During the off-season, the museum offers discounts to locals who want to explore the curios and oddities inside. If you're a group of 10 and more, you can also avail of group rates at the Odditorium. Birthday celebrants can also get packages including 10 Odditorium tickets, 10 Mirror Maze tickets, and 10 3D glasses for only $200.
For people who are looking for a location for birthday parties, field trips, fundraising events, and team-building activities, Ripley's Believe It or Not! Odditorium is the place to be.
Where to Find Ripley's Believe It or Not! In Ocean City?
The location of Ripley's Believe It or Not! is at 401 South Atlantic Avenue on Ocean City's boardwalk. There are several other attractions along the famous esplanade you should visit after exploring the Odditorium. Have fun at Trimper's Rides, Jolly Roger, Oceanic City Fishing Pier, Telescope Pictures, Fun City Arcade, among other fascinating attractions in the boardwalk.
Takeaway
If you want to see some bizarre stuff, you should visit Ripley's Believe It or Not! Odditorium in Ocean City, Maryland. The museum has over 500 exhibits and interactive displays that will make you say wow. You can hold your birthday party, fundraising event, and corporate team building in this fantastic place.

Trimper's Rides: An Amusement Park for the Young and Young-at-Heart
When you step on the entrance of Trimper's Rides, you're like entering a whole new world. The place is full of fun and excitement - emotions and feelings that are contagious once you take a glimpse of them on people's faces. All around you are the colorful and dazzling rides on which screaming and happy folks are having the time of their life.
Trimper's Rides is among the oldest amusement parks in the United States. You can see a balance of classic and modern rides here. There are also family-friendly games and activities to make your visit extra awesome. Then, there are food stalls and concession stands to treat yourself with food and drinks.
Now, let's learn more about Trimper's Rides and what fun things to experience in this wonderful amusement park.
History of Trimper's Rides
Daniel B. Trimper and his wife bought two resorts on the boardwalk of Ocean City in 1809. A hurricane came and ravaged a large area of the boardwalk in 1900, and the Trimpers remodeled one of the properties to contain an amusement park. From then on, the park became popular to locals and tourists alike.
In 1902, the family bought a carousel from Herschell-Spillman Company. The size of the carousel is 50 feet in diameter, and it attracted many people at the time because this was only the second carousel made by Herschell-Spillman (the first one was operating in New York's Coney Island). The ride doesn't only have horse figures but also goats, deers, dragons, tigers, dogs, cats, roosters, pigs, and more.
The amusement park added more rides throughout the years. In the 50s, an expansion of the park was inevitable because of the new rides added almost every year. In 1986, the Tidal Wave ride was added and became the most popular ride in the park. This steel roller coaster is a model of Vekoma Boomerang with a train that ascends a 116-foot lift hill backwards before descending into a cobra roll and a vertical loop and repeat.
Visitors can find many rides at Trimper's that have historical significance. Coming here is not only to have thrill and fun but also to witness remnants of the history of Ocean City.
Rides for Kids and Adults
You can find amusements and rides at Trimper's that are suitable for the whole family. Adults and kids may enjoy their time here with the medium-sized and large-sized rides.
Adults can try the Tilt-a-Whirl developed by Sellner and rides designed by the company Chance, such as the Toboggan, Inverter, and Zipper. There are also ones suitable for kids and teens, such as the Merry Mixer, Rockin' Tug, and Frog Hopper.
For the 2022 season, the outdoor rides in the amusement park include the Fun Slide, Endeavor, Area 51, Daytona, Himalaya, Spinning Coaster, and Techno Power. Guests will also enjoy the Magic Maze, Mirror Maze, Pirate's Cove, Kids Swing, Balloons, OC Big Wheel, Magnum, the Tidal Wave, Tea Cups, and Rock N Roll.
Boardwalk Arcades Owned by Trimper's
If you love arcade games, Trimper's is also an owner of Marty's Playland, which is located on the Ocean City Boardwalk. You can play Claw Machines, Skee Ball, Air Hockey, Pinball, Bowlingo, and many more.
In 2021, another arcade owned by Trimper's called Boardwalk Games also came into existence. It offers the latest arcade machines that are perfect for all ages.
Inlet Marketplace
The family-owned company also opened the first-ever food hall on the Ocean City Boardwalk. The Inlet Marketplace features a spacious open-air dining, chef-driven restaurants, food stalls, and a Bar & Grill.
With almost 8 million visitors to the Boardwalk every year, the Inlet Marketplace gives this tourist spot in Ocean City a whole new dining experience. Visitors to Trimper's Rides now have an excellent option if they want to dine and have drinks after taking the fun rides at the famous amusement park.
Takeaway
Trimper's Rides is a fun place on the Ocean City Boardwalk that every tourist should visit. Here you'll have an exciting and unforgettable experience by the many rides available for children and adults. So, I recommend that you should put Trimper's Rides in your go-to place when you visit Ocean City, Maryland.
Things You Need to Know about Jolly Roger Amusement Park in Ocean City
One of the iconic tourist attractions and amusement parks in Ocean City, Jolly Roger is sure to give you all sorts of thrills and fun when you experience the various rides and attractions here. This amusement park has two locations in Ocean City: one in the uptown area of 30th Street and the other at the boardwalk pier.
Jolly Roger offers several rides, including a carousel, a Ferris wheel, a looping roller coaster, kiddie rides, bumper cars, and many more. Guests can also find eateries and carnival-like games in the parks.
Well, better to get to know about Jolly Roger Amusement Park in this blog article.
Jolly Roger at 30th Street
Jolly Roger at 30th Street is a sort of thrill wonderland. There's a waterpark with numerous pools and slides in this park. Folks who love the sport of golf can also have fun at the two 18-hole miniature golf courses here.
Every favorite ride of yours can be found at Jolly Roger on 30th Street. Fun slides, swings, bumper cars, tea cups, a carousel, and a giant Ferris wheel provide kids and adults with an adrenaline high. A 1950s antique train called the Iron Horse Express is also a must-try ride, and you should also see the free circus held twice a day in this Jolly Roger location.
Jolly Roger at the Pier
Entertainment, thrill rides, arcade games, and fishing await you at Jolly Roger on the boardwalk pier. The complex also houses popular brands, such as Ripley's Believe it or Not and Thrasher's French Fries. Come to this Jolly Roger location if you're looking for some lasting memories with your family and friends.
Try the 45-foot Drop & Twist thrill ride which sends you rotating up and down. Another must-try is the Kraken, a version of the classic octopus ride that spins you around on an axis while its tentacles go up and down. There's also a high-speed roller coaster that runs through a looping track with up and down points.
You can experience many exciting rides at Jolly Roger at the Pier. Make sure to spend a whole day in this amusement park when you visit Ocean City.
Jolly Roger Speedworld
Do you love go-karts? Well, you should experience the high-speed thrill riding go-karts at Jolly Roger Speedworld in Ocean City.
Speedworld is the largest go-kart park on the whole East Coast that features ten tracks. Bring your family and friends and see who's going first to the finish line! The facility has more than 140 go-karts and it utilizes the latest in racing technology to make the racing experience extra awesome.
There's a Formula 1 Track that allows you to ride like your favorite F1 racers. Another exciting racetrack is the Miami Drift track where you can drive some of the fastest go-karts in this facility. The 1500-foot long and five-story tall Cyclone Cart Coaster is also a must-try in Speedworld if you want authentic enjoyment and delight.
Jolly Roger Splash Mountain
Get wet and enjoy the Splash Mountain facility by Jolly Roger. Try the Master Blaster roller coaster that shoots you upward amidst a torrent of water. Muster up courage as you glide through Stealth, a half-pipe slide with a 45-foot tall vertical ramp. You can also get an adrenaline rush at the Aqualoop.
There's another slide called the Black Hole that sends you through darkness into the water. Other attractions include the RainForest, the Lazy Lagoon, and the Kiddie Pools.
Ride Restrictions
For the safety of visitors, there are age, size, weight, and height restrictions for all the rides in Jolly Roger Amusement Park. Read the signage at each ride for this information.
Group Rates
For groups of 25 and more, you can avail of rates if you make advance arrangements. Call the park's group sales specialists to learn more about group rates.
Takeaway
Get into the thrill, fun, and excitement that await you at Jolly Roger Amusement Park. There are many rides, arcade games, and attractions in this park in Ocean City that are suitable for the whole family. It's an excellent place to celebrate special events, romantic dates, family reunions, or vacations. I will surely recommend this amusement park to anyone!


Touring the Seacrets Distilling Company in Worcester County, Maryland
Have you ever wondered what it's like to be in the first distillery to be constructed in Worcester County, Maryland, since the end of the Prohibition era? If you're wondering like many others, have a fabulous time and take the tour to Seacrets Distilling Company.
This distillery produces an award-winning selection of handcrafted flavored vodkas, spiced rums, bourbon whiskeys, and gins. Learn the distillation process of their highly decorated spirits and be in awe of their facility filled with antique decorations.
Before making your actual visit, let's take a virtual look and know what to expect from this famed distillery.
A Blast from the Past
Entering the distillery seems like taking you back to Prohibition-era America. From the wall decorations to the furniture pieces, there are priceless antique items adorning the facility. They say the Seacrets Distillery is the best place to appreciate history and spirits in Maryland, and your tour guide will relate stories of the past to immerse you in that particular era.
The Tour: From Start to the End
The excursion starts with the guests clocking in using their timecards on a century-old clock by the door. After you've finished clocking your timecards, your tour guide walks you through the distillation facility and explains how the different spirits are produced.
The guide shows you the older and modern techniques and equipment used in the distillation process. How the different beverages are made prompts you to appreciate the balance of old and new distillation techniques. You'll also love the fact that Seacrets largely uses homegrown ingredients to the making of their award-winning spirits.
After learning the distillation process, the tour guide takes you to the third floor, where you can see a pharmacy behind which is the speakeasy. This interior arrangement speaks of the Prohibition era when folks had to see a physician first to get alcohol beverages, and illegal bars were hidden behind pharmacy doors.
The end of the tour finds you in the speakeasy, tasting the spirits that the distillery has to offer. You can sample three alcoholic beverages while relishing in the Art Deco and 1930s vibe of the room.
The Award-Winning Spirits Produced by Seacrets Distillery
Now, it's time to talk about some of the alcoholic beverages made by Seacrets that have garnered awards throughout the years.
Spiced Rum
The Spiced Rum is the Seacrets' flagship spirit. It has won the Best of Category 2017 from the American Distilling Institute, 1st Place for the Spiced Rum Class of 2018 in the World Spirits Competition, Bronze Medal in the San Francisco World Spirits Competition 2019, among other awards.
This alcoholic beverage is a barrel-aged white rum macerated in natural nutmeg, cinnamon, clove, allspice, and crystallized ginger. No artificial flavors or concentrated spices added to the mix. Then, a double-fold Madagascar vanilla extract and blackstrap molasses were added to achieve its superior taste.
Lemon Drop Vodka
The Lemon Drop Vodka is a blend of distilled vodka and fresh lemons macerated in proprietary tanks. After macerating, the mixture goes through a multi-step filtration process. Lastly, a natural cane sweetener is added to achieve the balance of sweetness and bitterness of the beverage.
This alcoholic drink has won the Double Gold Medal of The Fifty Best Flavored Vodka 2017, a Silver Medal in the World Spirits Competition 2018, Bronze Medal 2019 from the American Distilling Institute, among other recognitions.
Wildfire Whiskey
The new handcrafted American Whiskey from Seacrets Distillery has already garnered awards since its distribution. In 2020, it won the Bronze Medal in the American Distilling Institute Awards. The next year, it received a Gold Medal in the San Francisco World Spirits Competition.
The superior flavor of this handcrafted whiskey is made possible by the aging process of the beverage in medium-charred American oak barrels. An authentic Ceylon cinnamon was mixed to the whiskey and sweetened by a natural cane sweetener.
Takeaway
Do you love history and alcoholic beverages? Then, a tour to the Seacrets Distilling Company should be your priority when visiting Maryland. This distillery takes you back to the 1930s Prohibition-era with its facility's antique furniture and decorations. It also produces award-winning spirits in Maryland, and you'll also get a taste of them in its Art Deco-inspired speakeasy at the end of the tour.
What to See and Do in Ocean City's Northside Park
If you're looking for a place to have your morning walk or spend picnics with your family, head to 127th Street and Bayside into Northside Park. It's the largest park in Ocean City, which covers 58 acres of land and houses the administrative offices of the Recreation and Parks Department.
Northside Park has a soccer field and three baseball/softball fields - all fitted with stadium lights for evening games. It also boasts a vast playground, jogging/walking trails that stretches for more than a mile, an outdoor exercise area, picnic shelters, and concession stands.
The indoor complex boasts a 21,000-square-foot multi-purpose sports arena and a 14,200-square-foot gymnasium with a conference room and community room. Various programs and special events happen in Northside Park each year both locals and tourists. Now, let's get to know more about this popular park in Ocean City.
Is Northside Park Free?
Yes, entry to Northside Park won't cost you money. It's free for locals and tourists to explore the entire complex and enjoy activities such as picnics and strolling. However, there are fees if private persons or groups want to use one of the facilities to hold a program or special event.
What are the Opening Hours of the Park?
Northside Park is open 24 hours from Monday to Sunday, but the most popular times are during the weekend. Many people flock to the park from Friday until Sunday to see and experience the lively scene. If you want less crowd, it's advisable to take a visit on weekdays from 8am to 6pm.
Is It a Dog-Friendly Park?
Yes, there are trails in Northside Park to walk your furry friend on a leash. You can find trash barrels and poop bags to ensure your pets don't leave waste on the walk paths. The lovely scenery of the park is sure to relax and make your dogs happy. So, bring them there for a good morning exercise!
Can You Ride a Bike in the Park?
Yes, you can bike on the trails in the park. You can also bring kid strollers, and folks in wheelchairs are allowed on the paths to enjoy the views and breathe some fresh air. There are arrow-point signs to ensure you don't crash into each other.
What are the Bayside Activities in the Park?
Northside Park has a long pier that extends out into the bay. Visitors can catch some fish and bait crabs off the dock. The pier is also an excellent spot for watching the breathtaking sunrise and sunset.
There are also kayak and paddleboard rentals in the area. You can rent kayaks and paddleboards to the bay. Just make sure you wear a lifevest and follow the regulations to ensure your safety.
What are the Special and Holiday Events in Northside Park?
In summer, Northside Park hosts a Sunday event called Sundaes in the Park. This summer event attracts families to enjoy a bonanza of ice creams, fun activities, and live shows. Sundaes in the Park starts from seven until nine in the evening.
Show your patriotism and mingle with your fellow Americans on the Fourth of July. There are baseball games, parades, concerts, barbeques, and fireworks for the Independence Day celebration in Northside Park.
The park also lights up during the Christmas season. There's a Winterfest of Lights event that makes the entire park extra colorful and vibrant. From the walk paths to the buildings, there are light displays that will fill your senses with delight. Of course, there are food stalls and snack bars in the area if you get hungry. You can also enjoy the live band and theatrical acts that perform outdoors.
Takeaway
Northside Park is the perfect place to have a break from the usually busy beaches in Ocean City. You can find solace and enjoyment in the 58-acre complex filled with scenic walking trails, sports fields, playgrounds, and picnic areas. There's also a long pier that stretches into the bay where you can do fishing and crabbing.
Additional Ocean City Maryland Articles
---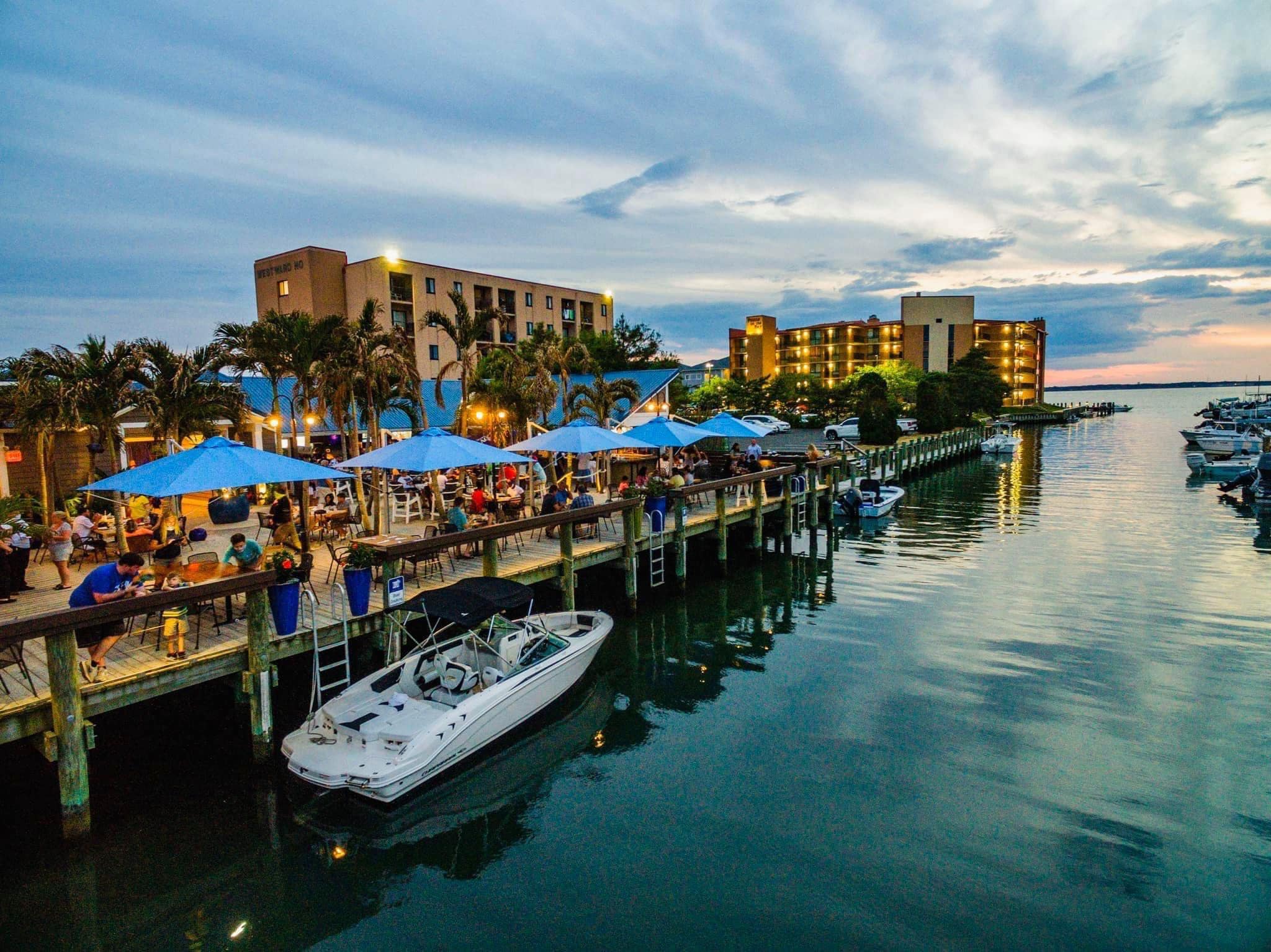 Dining in Ocean City, Maryland
by Tiffany Wagner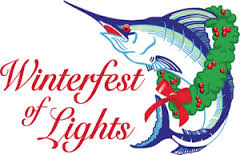 Winterfest Of Lights Ocean City
by Anthony Vaarwerk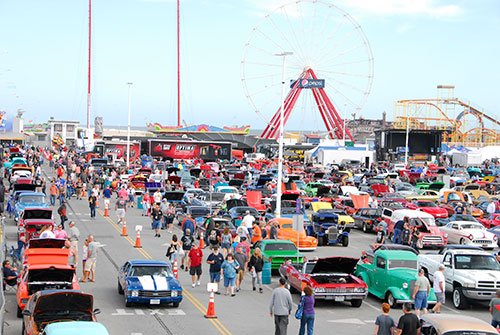 Annual Cruisin' Ocean City Maryland
by Anthony Vaarwerk
---