SANTA CRUZ, CA - #9 Top Beach Area Vacation Destination
SANTA CRUZ, CA - #9 Top Beach Area Vacation Destination
Santa Cruz Nicknamed Surf City
What single aspect personifies California's wonderful beach lifestyle? Is it the friendly nature of locals? Or perhaps it is the attraction of the "Baywatch-esque" lifeguards beachside who keep locals and tourists alike, safe and protected. Whatever it is, for many people, the best answer is … nothing but surfing. Santa Cruz is reputed for being one of the best spots for surfing, hence the nickname, "Surf City". Surfing is not only a major attraction in Santa Cruz, but also a way of life for residents and tourists.
One of the most famous beach towns in California, this town is synonymous with sun, sand, and summer fun; and visitors naturally feel at home here. Most head straight for the boardwalk to unwind at nearby sandy beaches that stretch for miles along the coast. Or, many choose to also explore the fishing pier. Santa Cruz has significantly more to offer than beach including awesome vacation rentals. Vibrant downtown, landmark buildings, breathtaking nature sights entertain and delight adventurous visitors who want to explore further.
Santa Cruz Festival
Locals here love to party, and every year the entire county gets busy with colorful festivals and events. Revelers will find this quintessential beach town intriguing. The Fungus Faire, which celebrates the joy of fungi, allows participant take part in several activities – mushroom walks and mushroom cooking demonstrations. Are you a movie maniac? Visit the Surf City in May for the Santa Cruz Film Festival featuring new or notable movies in local movie theatres. Other festival activities include panel discussions and colorful parties. In addition, Santa Cruz hosts many unique and unforgettable festivals annually including Shakespeare Santa Cruz, Aloha Outrigger Races & Polynesian Festival as well as Scotts Valley Art & Wine Festival.
At Beach House Rentals, we specialize in working with our guests to select their next fully furnished vacation rental in Santa Cruz County. Beach House Rentals provides a wide selection of vacation homes, town homes and condos that serve the needs of all budgets, tastes, families, and groups. With the majority of our beach houses located in the charming town of Capitola Village.
Best Accommodations
[caption id="attachment_4493" align="alignright" width="450"]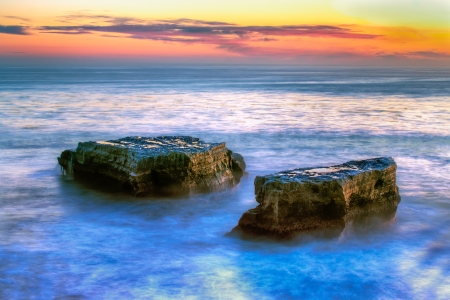 Beautiful Misty Fog at Sunset in Santa Cruz, California[/caption]
In planning a trip to the Surf City, you'll select from area accommodations. You may find it difficult to choose where to stay since many places fall below normal standards. Vacation homes are ideal for groups or families. Vacation rentals include complete kitchens, yards, pools, gyms, common areas with privacy and amenities–for less than most hotel options. Beach Nest, a professional rental company, is the leading vacation rental property management agency in this area. Therefore, if you prefer the privacy and comfort of a home, choose a vacation rental from Beach Nest. Beach Nest offers fully equipped vacation rental homes with world-class amenities for a comfortable and memorable stay.
We pride ourselves on our high end portfolio of family and pet-friendly beach vacation rentals and are one of the fastest growing vacation rental management companies in Santa Cruz County. What sets us apart? We focus on top-notch customer service from the time you begin your initial inquiry, to the time that you check-out of your rental property, our highest priority is to exceed your expectations by providing top-quality accommodations with unparalleled guest services....
Best Attractions
For most people who know and love California, Santa Cruz is top on their list of places for summer visits. This county is home to so many attractions and sights. To get the most from your trip, spend at least a week. In the event that you have limited time, here are some of the spots worth visiting in the Surf City.
Santa Cruz Beach Boardwalk
For unforgettable summer vacation fun, Santa Cruz Beach Boardwalk is the place to be. This amusement park is the most popular attraction in town and has been delighting guests since 1907. Known as one of the world's best seaside amusement parks, Santa Cruz Beach Boardwalk is intriguing and entertaining. It is a fascinating setting with fun loving games and historic roller coaster rides and an ideal vacation spot for families. Notably, peak season is during the summer months. The amusement park has everything to ensure everyone including young and old to enjoy delightful and memorable moments.
Santa Cruz Museum of Natural History
Looking for the perfect spot to learn more about the natural world? Visit Santa Cruz Museum of Natural History founded in 1905. The museum houses a collection of Native American and archeological artifacts. A place to learn more about nature, you will interact with a plethora of exhibits--both transient and permanent, Therefore, each exhibit displays the natural world in their own unique way. Notably, collections include countless ethnographic, biological, and historical artifacts.
Santa Cruz Wharf
Built in 1914, Santa Cruz Wharf is a popular attraction. Presently, it is used as a fishing pier. Take a stroll around the pier and enjoy the awe-inspiring views. Moreover, the pier's shops and stores offer an ideal shopping experience. With many exotic restaurants, pick one to enjoy fresh seafood at its tastiest. Furthermore, Santa Cruz Wharf is ideal for birdwatching and sea-lion viewing year round. Lastly, you must plan a day trip to the pier and catch the stunning sights, sounds, and joys that the wharf has to offer.