Wears Valley Tennessee: Travel Guide and Vacation Rental Accommodations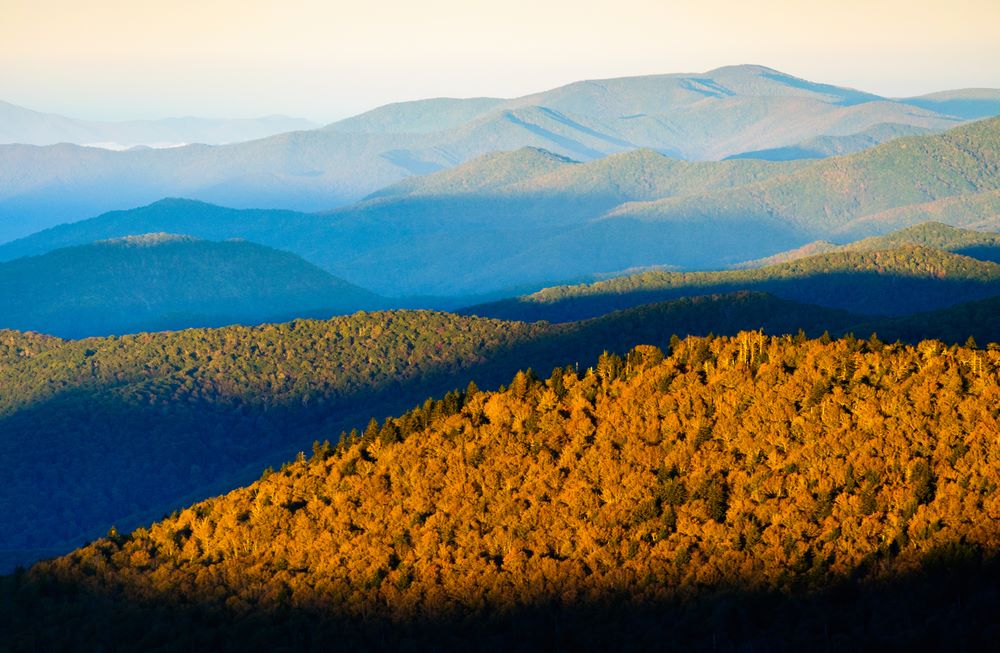 Wears Valley Tennessee
Wears Valley TN is quite a unique area in the Smoky Mountains region. It is an area that's not only known for its numerous picturesque shops and restaurants but is also home to some of the loveliest scenic views of The Great Smoky Mountains National Park.
It is nestled between the park's boundaries and Pigeon Forge and considered one of the best-kept secrets of the Smoky Mountains. If you have never been to this part of the United States before, you will find all the information you need to have a successful vacation there in this comprehensive Wears Valley travel guide. If you have never been to this part of the United States before, you will find all the information you need to have a successful vacation there in this comprehensive Wears Valley travel guide.
---
Book Direct and Save with a Wears Valley Vacation Rental Management Company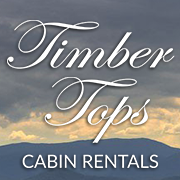 Timber Tops Luxury Cabin Rentals
Timber Tops Cabin Rentals has hundreds of Cabin Home Rentals all in Sevier County, the heart of the Great Smoky Mountains. Timber Tops Luxury Cabin.. learn more

Since 1993, Heartland Cabin Rentals has taken pride in our family owned business of taking care of our property owners and guests while developing.. learn more

Natural Retreats Great Smoky Mountains
Natural Retreats is located in the Great Smoky Mountain Region of East Tennessee. Our vacation rental properties are located in Pigeon Forge,.. learn more
Things To Do in Wears Valley Tennessee
In Wears Valley TN, there's plenty to see and do, including:
1. Enjoying Views of Cove Mountains
The elevation of Wears Valley is 1,454 above sea level, but it is surrounded by stunning mountains on all sides. The tallest mountain you will see is Cove Mountain, which is a particularly lovely sight, especially during fall.
Cove Mountains stands at 4,078 feet and is the most prominent peak in Wears Valley, rising over 2,000 feet from the floor of the valley thus creating a dramatic effect. If you just drive through the valley, you will be treated to beautiful views of the mountains.
2. Visiting Headrick Chapel
Headrick Chapel was built in 1902 and is actually listed on the National Register of Historic Places. It is one of the loveliest places to stop by in Wears Valley. It is a small white chapel in the mountains that has been a center of religion and community life in Wears Valley for over a century.
Local legend has it that the chapel's site was chosen when a thunderbolt struck and destroyed an old oak tree on the hill where the chapel currently stands. If the chapel's history doesn't impress you much, you should still visit since the chapel provides lovely views of Wears Valley.
3. Visiting the Friendly Falls Gem Mine
If you plan to visit Wears Valley with children, make sure that you visit the Friendly Falls Gem Mine, which is a family-friendly attraction. Children can sift for lovely gems using rushing water and a sifting box. Children may even come across other little treasures that magic gnomes slipped into their silt buckets.
Once the children have had enough fun after a round of hunting for treasure, you should definitely check out the cascading waterfalls and don't forget to pick up a couple of souvenirs at the Rock Shop. It will be a trip to remember.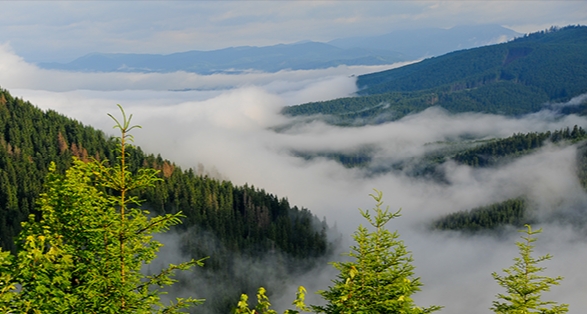 4. Take a Zipline Adventure
Taking a zip line tour is truly the best way to truly take in the beauty of forests in Smoky Mountain. Wears Valley Zip Line Adventures is a local outfitter featuring some of the most thrilling zip lines that the Smoky Mountains have to offer.
One of their zip lines is actually 275 feet off the ground and 2,000 feet long. The zip line course is actually completely forested and offers amazing views of Mt. LeConte as well as other peaks inside the Smoky Mountains National Park.
5. Go Fishing
If you are a licensed angler, you are free to go fishing throughout the year in Wears Valley. One of the best places to cast your line and reel in some of the biggest trout that the Smoky Mountain area has to offer is Metcalf Bottoms. Other equally good fishing spots include Tremont Road, The Sinks, as well as the Middle Prong of the Little River.
6. Brothers Cove
Brothers Cove is a private cabin resort community offering cabin rentals in the Wears Valley located off Walden's Creek in a peaceful and secluded country setting in East Tennessee.
Brothers Cove has some of the most spectacular mountain and valley views in the Great Smoky Mountains. The rental cabins in the Brothers Cove Resort are nestled in a private wooded Smoky Mountains setting. This luxury scenic romantic resort location is still very close to everything the Smokies has to offer. Brothers Cove is a family-friendly majestic destination in the Smokies.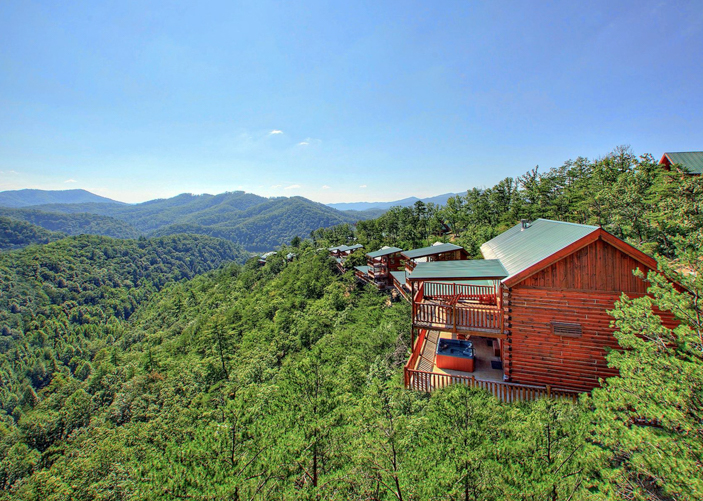 When to Visit: Wears Valley Tennessee
Mesmerizing. Colorful. Mysterious. Unforgettable. All these and many others have been used to describe the Wears Valley TN experience. The area stands out for its mix of spectacular mountain views, majestic forests, and warm Southern hospitality. If you are wondering when the best season to visit actually is, please note that all seasons have their own unique charm.
Spring
Spring tends to come rather early to the Smoky Mountains region due to its southern location. In Wears Valley, springtime sees the blooming of all kinds of flowers such as rhododendron, which happens from mid-May to early June.
Spring is the perfect time to visit if you love bird-watching since the Smoky Mountains are full of migrating bird species. Fresh produce is in plenty in the local farmer's markets as well as homemade jellies and jams, local honey, and other tasty foods.
Summer
Summer is a great time to beat the Southern heat and start enjoying the cool, crisp air of being at a higher elevation. There are numerous outdoor activities to keep families connected to nature. Families with children have numerous opportunities to explore the great outdoors.
Summer is also an excellent time for fishermen to try their skills at catching mountain trout and smallmouth bass. Families can go tubing in the mountain rivers while others experience whitewater rafting along with other outdoor sporting activities.
Fall
Fall is an exciting experience in Wears Valley. You will enjoy the glory of the Smoky Mountains from one end of the Valley to the other dressed in fall colors of gold, orange, and red. There's usually fall produce in abundance that makes its way to the local farmer's markets.
Vegetables such as tomatoes, okra, green beans, corn, gourds, pumpkins, among others are plenty during this period. You will see mounds of red and golden-colored pumpkins, scarecrows, as well as fall décor while you meander along Wears Valley Road.
Winter
Winter is a lovely time in Wears Valley. It transforms the mountains into a glittering winter wonderland where families are free to make fantastic memories. The peace and quiet you can experience during winter will let you escape from all your worries and instead focus on having better days ahead.
The local town of Pigeon Forge has annual winter light displays that usher in the holiday season and offer something for people of different ages to enjoy. Food is also in plenty during this season but Gatlinburg Tennessee is one of our favorite local destinations for food.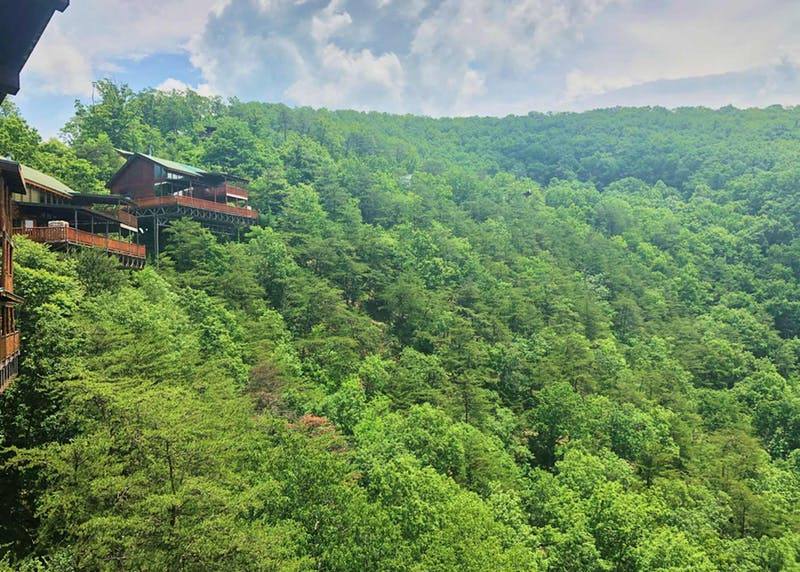 Where to Stay: Wears Valley Tennessee
No matter what your travel preferences might be, you won't have any trouble finding cabin rentals in Wears Valley TN. Take time to assess your priorities and determine the type of lodging that best suits your needs. You should then head over to FindRentals.com to find the most suitable accommodation for your needs.
Wears Valley TN offers a wide variety of accommodation options to outfit you next vacation, from cozy cabins to spacious chalets. Some are set into natural woodlands that provide peaceful, quiet, and tranquil settings while others have amazing views of the mountains.
Cabin, lodges, and vacation rentals come in different sizes, with different amenities, and with as many beds and bedrooms as your family might need. A few nights in one of the numerous cabins or chalets are the perfect way to experience the Great Smoky Mountains from Wears Valley TN.
Cabins and chalets in Wears Valley are spread out between Townsend and Pigeon Forge Tennessee on the way to Cades Cove and numerous other popular destinations in the Smoky Mountains Region. It also means quick access to Townsend, Gatlinburg, as well as entrances to the Great Smoky Mountain National Park.
Besides cabins and chalets, there are other accommodation options available on FindRentals.com, which include:
Cabin Rentals
Bed and Breakfasts
Condos
Mountain Villas
Ranches
Vacation Houses
Luxury Cottages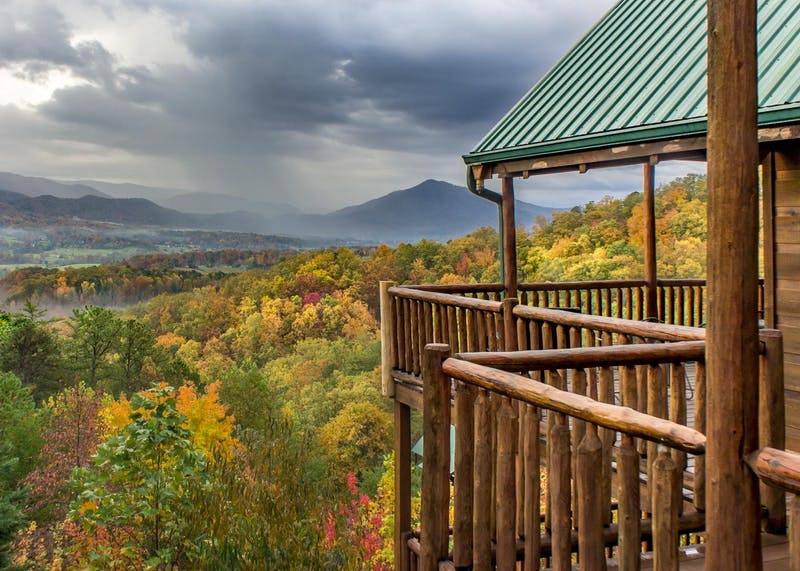 Map of Wears Valley Tennessee
Additional Smoky Mountain Articles
---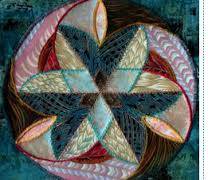 A Mountain Quiltfest
by Find Rentals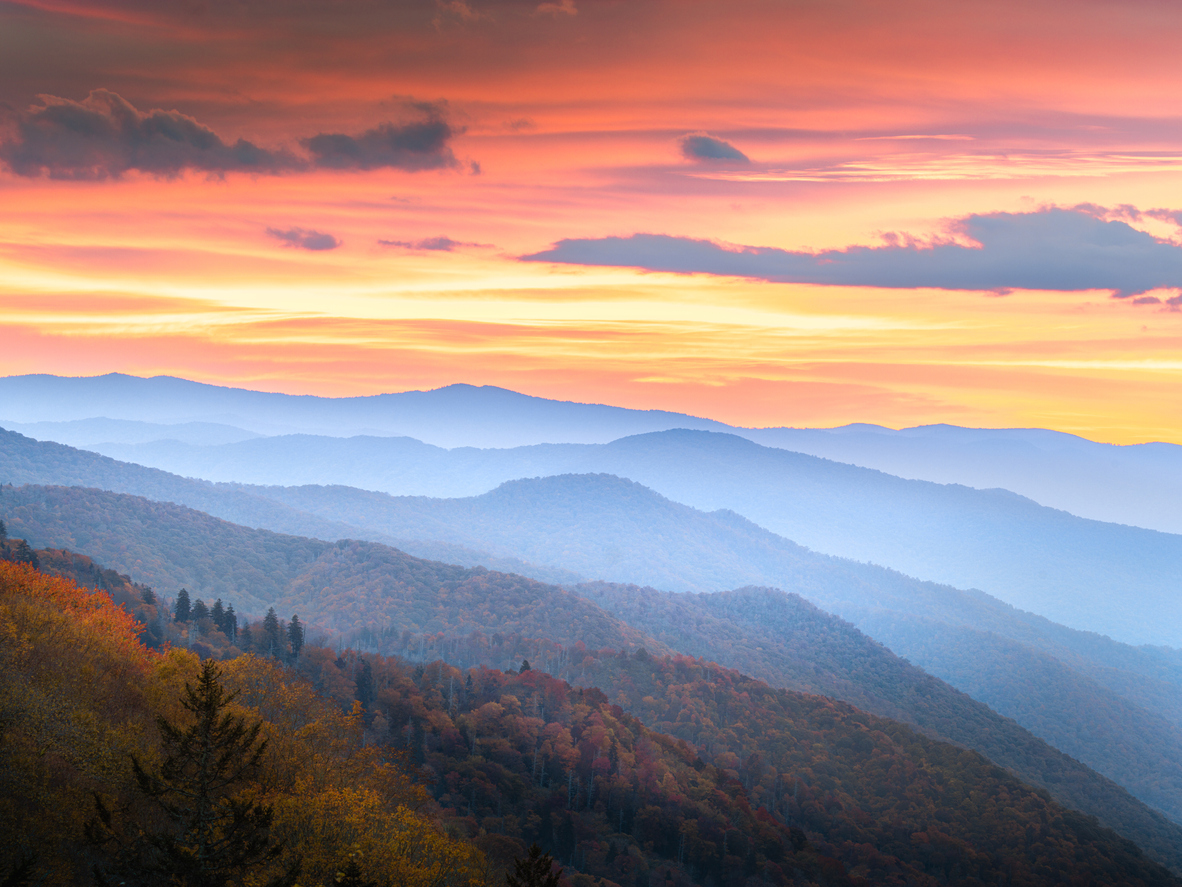 Great Smoky Mountains Tennessee Travel Guide
by Anthony Vaarwerk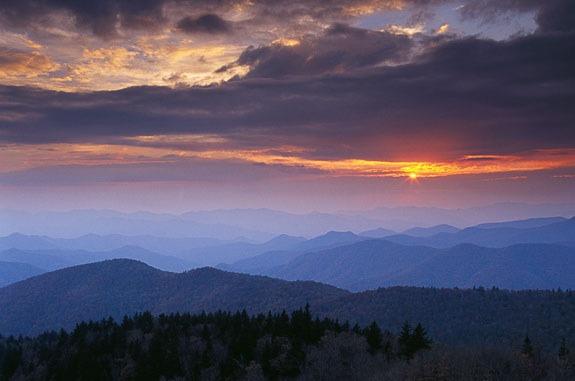 Sevierville TN Guide Great Smoky Mountains
by Anthony Vaarwerk
---