6 Reasons You Deserve Luxury Living in California
Looking for a Rental?
If you're looking for a vacation rental, you are here. Click below and we will connect you with professional vacation rental managers in your desired area.
---
Property Management
If you're looking for a professional company to manage your rental property, you have come to the right place. Click below to find professional property managers in your area.
Connect with a Professional
---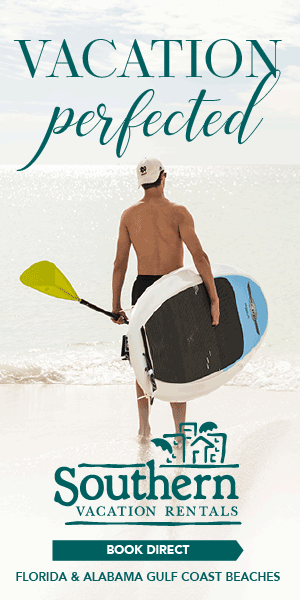 Trending Articles
---
6 Reasons You Deserve Luxury Living in California
There's certainly a wide variety of places to choose from when it's about living a luxurious life in California, but it's also one of the most expensive options in the United States. You may have to spend most of your earnings on basic necessities than you're used to.
Still, the luxury of living in California is not something to miss out on. Here are just a few reasons why you should start saving up to enjoy some luxury living in California:
1. Sunny Days
When one pictures California, it's usually an image of a brightly lit beach, trees, and people wearing sunglasses. The topography of the state and its location on the globe means that most of the area has consistently warm weather.
This means you get to skip the harsh, dreaded winters that can bury some parts of the country under snow.
Los Angeles gets about 263 days of sunlight every year, with several places available to enjoy that amazing weather. California has several national parks, such as Joshua Tree and Yosemite.
The hiking trails, beaches, and biking routes are all great options to have fun in the sun!
2. The Food
Food is a necessity, but California gives you the luxury of readily available, excellent food options no matter what your current diet is like. Those who seek an organic lifestyle would love the availability of fresh, inexpensive, and high-quality produce, as Central Valley is a main agricultural center.
If you prefer eating out, there are all sorts of cuisines easily available to every Californian resident. As you look around, you'll notice that there are various immigrant communities who have brought their delicious dishes over with them to this beautiful place.
3. The Diversity
California is one of the best places to experience that quintessential melting pot of civilization.
When it comes to ethnic diversity, this state stands second in America and is the first in the immigrant population. This goes for both percentages as well as absolute numbers.
Whether you're in one of the luxury apartments San Francisco has to offer or a college student, you and your family will have access to a rich, open culture. This is sure to broaden your mind and enrich your lives in several ways.
4. Job Opportunities
If you're a resident in California, you have your pick of jobs and careers. The gross state product here is $2.7 trillion, which puts it ahead of even Great Britain.
Several industries are currently flourishing in California, including trade, tourism, and agriculture. The Bay Area has corporate giants such as Facebook, Google, and Apple, along with providing a healthy startup culture for independent entrepreneurs.
5. Scenic Routes
Highway One boasts some of the most scenic routes to drive along in the United States or even the world. You have the step, treacherous cliff on one side and the sparkling Pacific Ocean on the other.
There's nothing quite like this experience, and you deserve to have it under your belt!
6. Unique Trees
This state has some of the largest trees in the world, especially the redwoods and the sequoias. You can find them in the famous regional parks in California. These trees are part of California's landscape, shaping it into one of the most interesting places on earth.
So, Should You Start Living Here?
Those who live in California mainly love it for the food, the weather, and the awesome, relaxed culture.
These three factors alone should be enough of a temptation, though the golden state is a premium location in many more ways as well!
---