Find Rentals travel guides aim to give you the most up to date and accurate information on vacation destinations around the United States and abroad. Scroll down to find featured travel guides, and travel guides sorted by by region. Here you can do some more research on the location you're looking to travel to and find vacation rental managers, vacation rentals, local events, things to do and see, community comments, and more!
---
View All Travel Guides by Region
---
Find Rentals Travel Guides: Creating Vacation Rental Memories

Thinking of Trying a Vacation Rental? What to Expect
Are you thinking of booking a vacation rental? Perhaps you have never stayed in one; or you've booked one just once or twice. Possibly, you haven't put your toe into the vacation rental travel pool yet. Well, come on in--the water's nice!
But before you dive in, though, a few key tips you might need to know are covered in this article. First and foremost, be aware that each vacation rental home is unique; and if you approach the vacation rental experience with this understanding, your vacation will be a wonderful adventure and a memorable time. But be aware-there is an art to enjoying each vacation rental home and its unique locale in the most positive way possible.
Expectations or Experience: What are Differences Between Hotels and Vacation Rentals?
When you stay at a resort or a hotel, you are accustomed to certain predefined expectations. You know there will be a circle drive in front of a main lobby, a tall desk with uniformed clerks, a hotel restaurant, a hotel bar, free or expensive 24-hour parking; and most likely a Denny's, Seven-Eleven and a Starbuck's nearby. The interior decor will be a bland, beige concept, or if colorfully decorated; implemented within certain "tasteful" bounds. That is the advantage (and disadvantage) of vacationing in hotels and resorts. You pretty much know what to expect!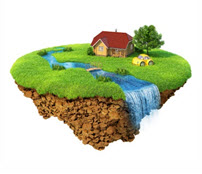 However, a lot of us want more experience. We want to experience the local flavor of an area; or we want to experience a BAR-B-QUE or a private pool in the back yard. Perhaps we want to bring a family chef, a nanny, or even a pet, so they can experience our vacation with us. Or maybe we want to experience more value for our money; by getting more space, more privacy, and a full kitchen which we would not have easy access to in a hotel or resort.
How Will You Handle Unexpected Vacation Rental Experiences?
First-time or newbie vacation rental goers are advised to be prepared with adjustable expectations when booking a vacation home. Remember, hotels and resorts work hard at being predictable and which can result in bland, bureaucratic and robotic. Their mission is to provide guest with branded predictability. In contrast, vacation rental homes are wholly unique anywhere and everywhere you go. We suggest you adjust your expectations and outlook to be more flexible to consider the following:

• Expect mostly to take care of yourself. In a vacation home there will be no room service, 24-hour maintenance, or daily maid service; unless it is offered and you pay extra.

• Be considerate of the property manager or property owner; as they are people too, and expect you to handle most situations, unless it's a real emergency. They want to give you your privacy, as well.

• Be prepared to do some exploring, since you will most likely not be located in the zoned area of town, as when staying in a hotel or resort. Use the GPS on your cell phone.

• Expect to encounter unique idiosyncrasies. Not all vacation homes are alike. ENJOY and LAVISH in THE DIFFERENCES.

• What? That barking dog next door was not shown in the listing! Roll with unpredictable frustrations, which are out of your control. Remember hotels have people and cars coming and going at all hours of the night!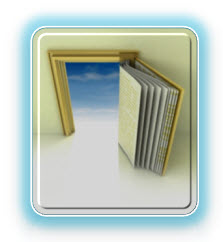 How Can You Create Your Best Vacation Rental Experience Ever?
Overall, remember that although you may experience some "negatives," it's important to be flexible and adjust; or you will ruin your entire vacation if it does not live up to your false expectations. One guest I hosted during Air Force Academy Graduation week in Colorado was upset because the townhome included pesky skylights; and he could not sleep in! For this reason he wanted to break his contract to stay in a normal hotel. The strange thing is that the advertising listing clearly showed the skylights in the upstairs bedrooms; and we had actually bragged about them! So, before you take off for that vacation rental home, get familiar with the description and photos, so you will know what to expect. Be sure everyone in your party is onboard and clear where you will stay. We brought that guest an eye mask; but that didn't seem to help because his completely different idea was already engrained in his made up mind. To make yours the best vacation rental experience possible, keep the following in mind:
• Be a polite and considerate guest, as you are staying in someone's home with a personality, a style. It has not been corporately built or designed for public use and abuse.

• Practice thoughtfulness towards neighbors. Honor neighborhood noise laws. In a home, you will feel a greater sense of privacy than a hotel, but do not forget to extend that sense of privacy to your neighbors.

• Be open-minded and keep your previous expectations under control. Do not allow false expectations to ruin your vacation or those of others in your family or group.

• Enjoy the local restaurants, parks, sites, grocery stores and shopping. Feel what it's like to be a local. You'll get to know more about the area if you explore. It is amazing what you might discover!

• Look into the features ahead of time and if you need to bring something special or arrange for something unusual, email the property owner/manager in advance.
My First Vacation Rental Experience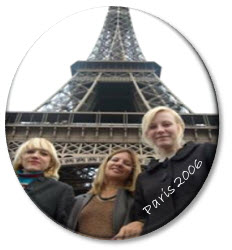 My first vacation rental experience was in Paris. My daughter, her best friend and I went to Europe for the first time to attend an art show in Rome (their work was included). We were new to the vacation rental concept. Our spot in Paris was what we thought to be the smallest studio apartment ever. We had been cramped up on that plane for hours; and this place didn't feel much roomier than that! The kitchen was not much bigger a walk-in closet. IT WAS TINY! But we were all so happy to be in EUROPE and we made the best of it. I slept on a fold-out couch, and I the girls shared a double bed. The biggest room in the house was the bathroom...well almost except the bathtub, as a smallish American, I barely fit in it! The lovely extra we discovered was a little balcony with a round little table with candle light. The kitchen was well-equipped with a multitude of spices sitting on the wall to a handy often-used wine opener. In walking distance of the many sites; we were spared numerous expensive cab rides.
We made the best of what we thought were tight quarters, as to us, it felt a little like camping or sharing a cabin on a cruise ship! As we adjusted our expectations, we realized that everything we needed was right at our fingertips. Included were Internet, cell phone, and working TV. We took some of the most marvelous photos of that little balcony, where we ate all our meals (the only table to eat on). Some of our best memories ever were made there in that little lime green studio in downtown Paris. With our American expectations in tow, we did not know this "tiny studio" was roomy compared to many other Paris accommodations, as we later learned. What a sweet time we created in Paris in that little studio; it remains a special memory 7 years later.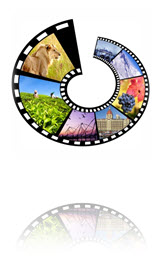 Develop Fresh Perspectives for Vacation Rental Travel
Keep in mind that the vacation rental travel venue will offer many varied experiences. My last vacation rental was located in a villa in Europe on an Island! What an experience. The plate glass window stretching across the entire breadth of the home gave a stunning view of the Adriatic Sea in the South part of Croatia. I will always remember that expansive and stunning view. The home was a massive 6 or 7 bedroom place with a kitchen downstairs off the garage. We thought it very strange to be required to skip down a flight of stairs in order to access the kitchen to cook and eat in the garage area. And on this island without a vehicle, no handy restaurants were within walking distance.
Later, we learned that a wealthy Russian owned the villa and always hires a chef to cook and stay in the apartment below when visiting for the summers. This was a massive house to review, and, of course, we were not alerted to bring a chef, nor was one provided. The view was stunning and spectacular and I have never stayed in a place with such a view; a view to top all views! A hotel or resort would have faced at least 7 hotel rooms up against that view. Keep your perspective fresh and positive to allow yourself some of the best vacation adventures of your life!